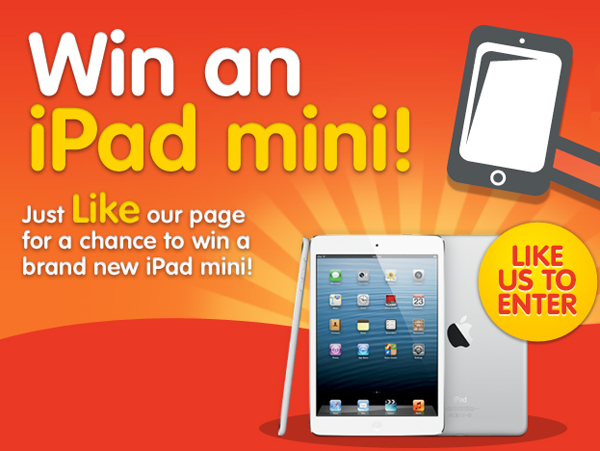 The Apple iPad Mini competition has just 3 more days to run before the closing date of Sunday. Due to popular demand, we decided earlier this week that we would extend the entry period until the end of this week, which will allow people enough time to get their entries in.
To Enter
All you need to do is head over to our Facebook page and click the competition tab on the page navigation. If you are feeling a bit lazy then just click this competition link and you can head straight over to the app.
Once at the page, all you need to do is 'like us' if you haven't already done so, enter your first and last name, your email address, and then hit the submit button. You will then be asked if you want to share or invite your friends to take part as well.
The draw will take place within 48 hours after the closing date, and then the winner will be announced soon after.
Good luck to everyone!