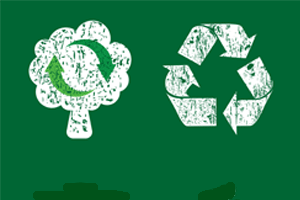 The William & Mary College in Virginia in the United States is setting up a whole range of new recycling schemes, including one for electronics such as old cell phones. The College's Committee on Sustainability has chosen eight students to be eco-ambassadors of various sectors. While some of the other schemes set up by the students include the recycling of old tennis balls and athletic shoes, an electronics recycling project for items including used cell phones, has been implemented by junior Julia Cascotti and sophomore Dominique Paxton in coordination with the College's fixed assets manager in the Office of Procurement, Scott Polk. As well as old cell phones, the electronics recycling scheme will also cover those computers which are not covered by the manufacturers. Old computers and cell phones will be collected, wiped and then sold on an auction Internet site pre-approved by the college.
"Electronics recycling interests me because if you really think about it, every student has a computer, cell phone, or some sort of music device," Paxton notes. "But what happens to it when they're finished with it? I hope that my project will be able to answer that question."
Other recycling schemes being worked on by William & Mary students include the recycling of scrap wood, plaster, clay and cardboard, as well different yet still environmentally friendly projects such as raising awareness of the local bus service and the setting up of a recycling reeducation scheme to prevent recycling bins being contaminated with unusable trash.