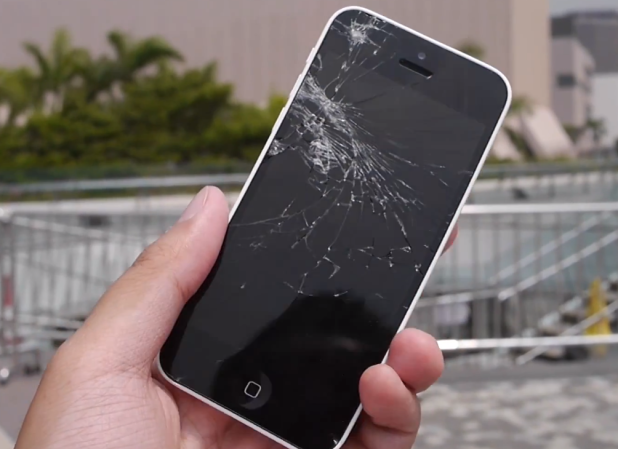 If you plan to get the new iPhone 5s, at some point in the sales process you'll be asked to consider getting an AppleCare+ extended warranty. Your phone carrier will also ask you if you would like to insure your new iPhone 5s against theft or other loss. Should you spend on these extras?
It's important to remember that the $199 iPhone price tag is only a down payment. Installments to pay down your phone are included in every phone bill through your two-year contract. If you break your phone and have no extended warranty, Apple stores offer replacements at $229. Considering that an extended warranty starts at only $99, though, it could be worth the price.
What should you get – insurance or a warranty?
Since iPhone 5s insurance plans cover you against a greater variety of eventualities then warranty plans do, they are more expensive. You get covered against loss, theft, water damage and other kinds of damage. When you put in a claim against your insurance, though, you are asked to pay a deductible.
An iPhone 5s warranty extends your Apple factory warranty over a second year and covers you for breakage and other damage in a variety of ways. To put in a claim under warranty, you need to have physical possession of your phone. If you drop your phone in a lake, an iPhone warranty won't help you. You need to choose an insurance policy if you believe that you could lose your phone for this or any other reason. If theft or loss seems out of the question, you could save money and simply buy a warranty.
Your choices of warranty for an iPhone
AppleCare+ is understandably the most popular warranty choice for iPhones. Customers like the fact that they get coverage direct from Apple and their support calls are handled by Apple's support system. Whatever kind of damage you have, an AppleCare+ warranty allows you to take your phone to an Apple Store, pay a service fee worth $79 and get a replacement. The restriction with AppleCare+, though, is that you need to buy it either with the phone or within 30 days. If you choose to not buy it with your phone, you need to prove to Apple that the phone is in good shape by running a diagnostic test.
SquareTrade, a third-party warranty business, has a slightly more expensive iPhone 5s warranty plan that sells for $129. While the warranty itself is more expensive, it comes with a number of benefits that you don't get with Apple:

You only need to pay a $50 service fee when you take your phone in for replacement.


Should you decide to sell your phone, the warranty is transferable


For $154, you get a 3-year warranty.
You have the option to take your iPhone to an Apple Store for repair or replacement. Whatever it costs, SquareTrade will reimburse you within 24 hours.
On both the AppleCare+ policy and the SquareTrade policy, you have the option to file your claim online and have your replacement phone sent to you.
If you don't feel like paying at least $99 for extra coverage, you have an option – you just need to use your MasterCard or American Express card to buy your iPhone. Right away, your warranty is doubled. These credit card companies, though, only cover for a failed power button or touch sensor. It's worth keeping in mind that credit card extended warranty offers aren't limited to iPhones. Many other gadget purchases qualify.
Insuring your iPhone 5s
Your choices are limited when you need to buy insurance for your iPhone. The easiest choice is to pick the insurance policy that your carrier offers. Depending on the carrier, it costs anywhere between $7 a month (AT&T) to $12 a month (T-Mobile).
Many debate how meaningful these policies are. You need to pay between $84 and $144 a year as premium and pay an additional $200 as deductible when you put in a claim. Paying at least $284 as insurance for a phone that costs only $650 (out of contract) is an expensive investment.
Third-party coverage is available from an insurance business called Protect Your Bubble. Insurance with this company costs $144 for the entire 2-year contract. They charge a $120 deductible when you need to put in a claim. Protect Your Bubble, though, is a truly comprehensive coverage plan.
Conclusion
With both extended warranty coverage and insurance, third-party providers offer the most cost-effective choices (SquareTrade and Protect Your Bubble). The other options are either not as flexible or not as generous.