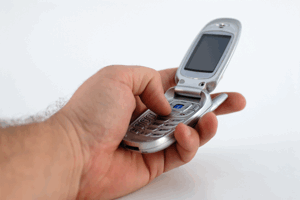 Police officers will no longer be able to peer through personal data contained on suspects' cell phones without a warrant in California, thanks to the passing of a new law in the state. The new law overrides a ruling made by the California Supreme Court eight months ago back in January, which Senator Mark Leno slammed as having "legalized the warrantless search of cell phones during an arrest, regardless of whether the information on the phone is relevant to the arrest or if criminal charges are ever filed".
The new law was passed without a single dissenting vote in the California state Assembly. Law enforcement in California must now get a warrant and show that there is probable cause to believe that the cell phone or other electronic device of a suspect contains incriminating evidence.
The Police Officers Research Association of California had opposed the passing of the law, claiming it undermined officers' abilities to fight crime and protect the public, an argument which found no favor with the California legislature, who stated that "once in the exclusive control of the police, cellular telephones do not ordinarily pose a threat to officer safety". Lawmakers also ruled that current practices, such as confiscating the phone without making a search of it and then immediately applying for a search warrant from a judge – were more than adequate protections to prevent the destruction of evidence.