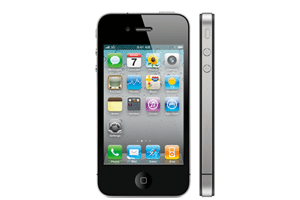 Wow. I was just logging into Twitter and noticed that @Mashable is tweeting that Verizon has already sold out of their pre-sale stock offering of the iPhone 4 – it happened in less than a day.
But no worries, Verizon is re-opening orders 1) online at 3:01 AM EST on Wednesday February 9th and 2) in store at 7:00 AM (local time) on Thursday, February 10th. So if you are one of those waiting for it to happen, mark your calendars now!
As far as pricing, according to Verizon's website, the iPhone 4 is available starting at $199.99 for 16 GB. Of course, a new two-year activation and data plan is required to get it at that price. For other pricing packages, you can visit the Verizon website or a local Verizon store.
Now you know what is coming next don't you? Of course you do. This is Sell Cell after all.
Once you have your amazing new iPhone in hand, do not forget to dispose of your old cell phone properly. That means recycle or donate, not throw away.
Sell Cell works with a pretty impressive group of cell phone recyclers who offer cash for cell phones. So, why not check it out now? You may not be ready to sell just yet, but taking a look will give you a chance to see how much your cell phone is worth. And who knows, selling your old phone may take a bit of the bite out of buying your new iPhone!