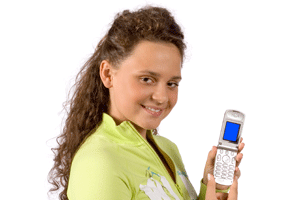 Young people would be more inclined to use their old cell phones to pay for everyday items than older people, according to a new survey. With the banking and cell phone industries having been ablaze with talk of enabling people to pay for items via their cell phones, MasterCard decided to run a survey to see what consumers actually thought of the idea. The perhaps not surprising result indicated that the younger generation would be far quicker to jump on the bandwagon than their older counterparts.
63 per cent of respondents to the survey who were between the ages of 18 to 34 years old would be happy with the idea of using their cell phones to pay for items at retail stores and even at restaurants, while only 30 per cent of those aged 35 and older were comfortable with the notion.
The survey found that the younger generation is generally more dependent on cell phones as a whole, with 65 per cent of those in the 18 to 34 age demographic admitting that they felt more naked without their cell phone than without their wallets, compared to just 34 per cent of the older generation that agreed with that sentiment. Over a thousand people were polled in the survey, which was taken by Kelton Research between the 15th and 22nd of April, via email invitation and online.