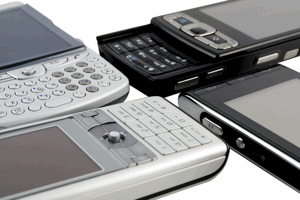 New Yorkers believe that used cell phones and computers have made their lives better, according to the results of a new survey. The Sienna (College) Research Institute (SRI) released the results of the survey yesterday, which revealed that 92 per cent of people in New York all use cell phones, with 86 per cent also regularly using a computer. The figure was 91 per cent for cell phone use and 87 per cent for computer use among upstate New Yorkers.
72 per cent of those who responded to the survey believe that such devices have made life better than it was before them, although that figure fell to 63 per cent among upstate New Yorkers.
"Cell phones, Smart-Phones, computers and the internet have become everyday life for most New Yorkers," says the director of the Sienna (College) Research Institute, Don Levy. "70 percent of those with cell phones use it every day and nearly half of users have a Smart-Phone."
The survey results also revealed that of SmartPhone users, no less than 93 percent use those to send text messages to colleagues and friends, 87 percent use them to gain access to the internet and 85 percent of them check their emails via the devices.
"This data does support the notion that all around us all the time, we and our neighbors are taking out those iPhones and Droids and talking, surfing, checking and texting," Levy concludes.