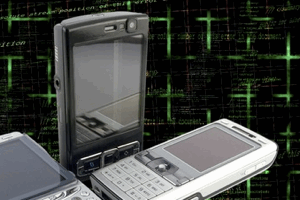 Anyone wishing the 80's would make a comeback might just get a kick out of the new iPhone accessory – an 80's style case for a new or old cell phone that is sure to bring back a few memories and induce a little nostalgia for the good old days.
Back then of course, cell phones were not the tiny objects that people hold today but cumbersome objects the size of bricks, yet many people hold more than a little bit of affection for those items.
Now, iPhone owners can get a little retro into their lives with an iPhone case that can take your IOS smartphone and transfer it into the form of a brick-style 80's classic.
The 80's cell phone case is made in black plastic and is 7.5 inches high plus 2.5 inches deep, meaning it should still give pretty good protection for the iPhone. The 80's cell phone case also allows for full access to the handset's home button and touch screen and is fully compatible with the iPhone 3G, the iPhone 4, and the iPhone 3GS.
The 80s cell phone case comes at a fairly cheap price. Of course, the things will no longer be able to be carried in the pocket like the modern phones and are every bit as cumbersome as they were back in the 1980s, but that's nostalgia for you.