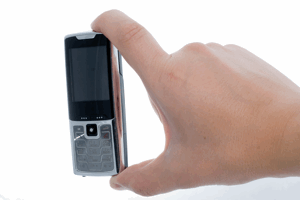 A man who attacked two women in separate parking lots and robbed them has been arrested after the used cell phone he stole from one victim was recovered – with details of the robber's Facebook page still in its memory.
19-year-old Markalo White attacked a woman in the car park of the Colerain Township apartment complex on the 30th of January this year, knocking her to the floor and holding a gun to her, threatening to kill her if she resisted his attempt to rob her. Then on the 4th of July, White attacked another woman in a different car park in Walnut Hills, knocking her down and punching her several times in the face, again threatening to kill her if she resisted and stealing her car, which also contained both her used cell phone and her purse. The victim, a woman named Hughes, called the police.
Astoundingly, it seems that White used the woman's cell phone to check out his own Facebook account, and then abandoned the cell phone in the car without wiping its memory. When the car was found, the cell phone was returned to Hughes, who turned it on to find herself staring at the face of her attacker – and his identity. '
White was convicted of two counts of robbery yesterday and was sentenced to five years in prison by Judge Jerome Metz Jnr.