The various set-top boxes that are available from Roku have several great uses. From watching Netflix movies to streaming music through Spotify, you will find a wide range of functions that can all be accessed from one of these small and relatively inexpensive media players.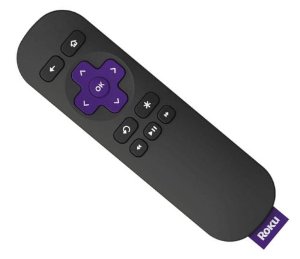 If there is one complaint that many users have about the Roku experience, however, it is that they don't like needing to keep track of yet another remote control in order to use the device. Luckily, Roku has recently made the process of controlling your player much easier with the release of a mobile app for both the iOS and Android platforms. Now, you can finally kiss the Roku remote goodbye and simply fire up your mobile phone when you want to choose the next movie, TV show, or song to start streaming.
Downloading and setting up the Roku app to start controlling your player is both free and easy. Find the app within the Google Play store or Apple's App Store and download it to your mobile phone—it's a free app, so you won't actually need to "buy" anything. Once it has finished downloading, launch the app and go through its setup process. You will need to ensure that your phone is connected to the same Wi-Fi network as you Roku player for the app to be able to work. Next, you will be asked to sign into your Roku account so that you can add new channels to your player right from your phone. Finally, you will choose which Roku box you would like to control based on the name you have given it in your online profile. After selecting the correct player, the setup process is done, and you will be ready to start using the Roku app.
Once you have installed and set up the Roku app, you will have access to a host of features from your phone. You can use the app to function just like your physical remote control by selecting the Remote function from the bottom of your screen. You can also use the keyboard option from the Remote tab to pull up your phone's keyboard when you want to type in text to search for.
From the My Channels tab at the bottom of the screen, you can automatically access any of your downloaded channels via easy shortcuts. Just select the channel you want to watch, and it will automatically be opened on your Roku player. If you select the arrow button next to a channel, you will be taken to that channel's Settings screen. From here, you can rate the channel or even remove it from your Roku box.
The Store tab allows you to download new free and paid channels directly to your Roku. Browse through featured channels, find out what is currently most popular, or search for a specific channel you're looking for. When you've found the one you want to add to your player, just select "Add" or "Buy", and the channel will show up on your Roku almost immediately.
Using the Play On Roku tab, you can select music or photos from your mobile phone and play them on your Roku box. Listen to your favorite album, or view a slideshow of your best pictures just by tapping a few buttons in the Roku app. You can edit your Slideshow options, as well as several other preferences, from the Settings tab, which is also located at the bottom of your screen.
The Roku app is very user-friendly, and you can use it to completely replace your Roku remote control. Once you have the power of the app on your phone, you will find that the simple interface provided by your Roku player becomes even easier to use.