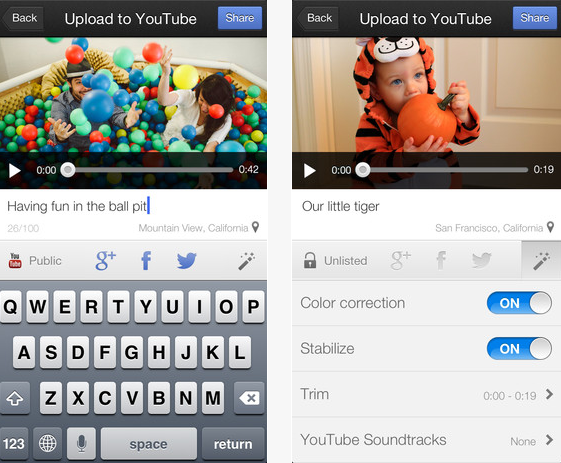 The YouTube Capture app has been created by Google for iPhone owners to help solve a five year old problem that has faced iPhone users and YouTube account holders.
The app allows you to easily capture a video and then instantly share it on YouTube. The video will even upload in the background so you can continue doing whatever you need to do in the meantime.
A Little YouTube History Lesson
YouTube was founded back in early 2005 and was bought over by Google in 2006 for $1.65 billion. However the last 5 years iPhone owners have lacked that vital interaction between their video capturing software and YouTube. That is all about to change however, with the YouTube Capture app which not only allows you to control who sees your video by setting it to private (only you can view it), unlisted (only people with a link to the video can view it), or public (to let it shine to the world), but also works on all versions of the iPhone starting from the 3GS.
The download is 26MB, so won't take too long to download and install on your iPhone.
What Else?
The app supports added color correction and stabilization options, with the ability to trim the length of the video and add free background music from YouTube, all within the app.
Sounds pretty cool, huh?
Well, unfortunately the app can't make you a cup of coffee yet, but it seems to do everything else, and what more, it's free.