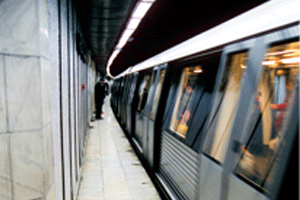 A plan to bring cell phone coverage to the London Underground has gone down like a lead balloon with city commuters. In a surprising survey conducted by cell phone vendor GoodMobilePhones, only a quarter of London Underground commuters thought the move was a good idea, with the great majority giving the proposition a big thumbs down.
Reasons for the negative reactions to the idea range from people thinking it would drive up the cost of their phone bills, others fearing it would increase the incidences of mugging, while others simply found the idea of having to listen to other people's lame conversations on their daily commute too unbearable to deal with.
GoodMobilePhones founder Mark Owen admits to being surprised by the findings, sparked by the announcement that cell phone network operators Vodafone and 02 have offered to help install such a system in the Underground, with Huawei preferred to foot the fifty million pound bill after Transport for London said it wasn't interested in doing so. "The news of the underground mobile network has certainly caused a stir, but I am surprised to see many people are against it," Owen admits. "Not only would it mean you could make calls on the tube, but it could be a great success in the event of any emergency." While Owen admits there are "obvious risks" associated with the increased use of cell phones in the Underground, he insists "these are things that can be sorted", pointing out that Paris and New York have installed similar systems with no major problems as a result.