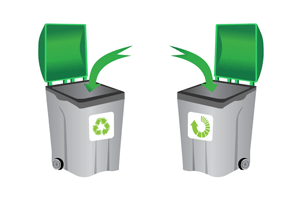 British companies responsible for the recycling of old cell phones and other forms of electronic waste have been blasted for caring more about their profit margins than whether the recycling is actually being carried out in an ethical and responsible manner. The Environmental Investigations Agency (EIA) released a report last week, the result of an 18-month inquiry, which criticized UK recycling companies for their current attitude and noted that up to 75 per cent of electronic waste such as used cell phones in the European Union remains unaccounted for every year.
"Much of Europe's e-waste ends up in West Africa, especially Nigeria and Ghana," the report claims. "A lot of (British recycling companies) offer a range of services, including data wiping, and operate according to the law, but others sell on the e-waste they collect rather than recycle it themselves."
The Environmental Investigations report believes that one reason for the poor electronic recycling record of the United Kingdom is the sheer number of producer compliance schemes – no less than 36 separate schemes, a massive number compared to France, which has four, Germany, which has three, and the Netherlands, which has just two.
Andy Howell, the recycling director at Stone, believes that the simple fact is that too many recyclers of old cell phones and other electrical devices are "more concerned with financial objectives than the potential for embarrassment".