Are you still scratching your head wondering what to get your partner for Christmas. If he/she is a lover of tech and gadgets then these gifts are sure to have your loved one smiling from ear to ear come Christmas Day. You may only have a few days left to get that perfect gift but there's no need to panic, we've got you covered!
For Him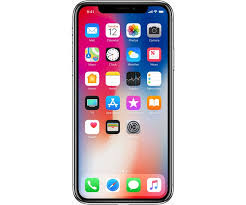 A very expensive present but will surely put a smile on your partner's face. The in-demand device has been a real talking point over the past few months. With it's eye-popping OLED screen and it's game changing dual camera with depth sensory technology, those Christmas day photos has never looked so good!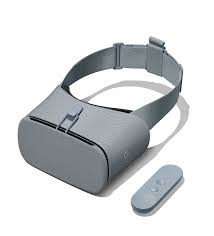 Google Daydream View – Store.Google.com – $99.99
The Google Daydream View is compatible to a number of mobiles including: Google Pixel, Samsung Galaxy S8/S8+ and Samsung Galaxy Note 8. Click here to see the full range of mobiles that are compatible with this incredible headset. If you buy the headset today, you can gain over $40's worth of top VR games for free.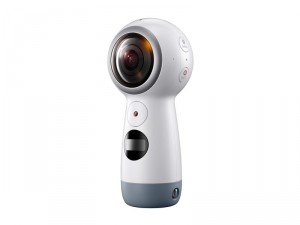 Samsung Gear 360 – BestBuy.com – $189.99
Capture every angle this christmas with the Samsung Gear 360. This 360 degree camera offers stunning 4K video and a number of different views for you and your family to play with including panoramic, dual and stretch modes. With up to 120 minutes of recording, you are sure to capture all of the fun over the festive holiday.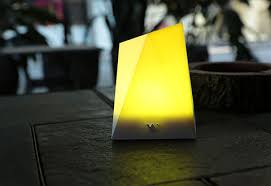 Bluetooth Message Alert Light – SharperImage.com – $49.99
The perfect present for a phone fanatic. You will never miss a message again, this groovy gadget will tell you when you have received a text, voice message, email or notification. Pick a colour, any colour! With over 16 million colours to choose from, you can choose a particular type of message or for a particular person. This gadget will certainly get the family talking!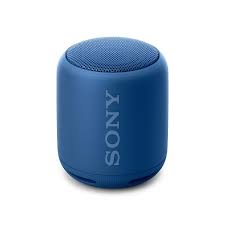 Sony XB10 – Amazon.com – $34.99
It wouldn't be Christmas without a good old sing-along to some cheesy festive tunes. The Sony XB10 is a small but powerful speaker with a handful of awesome features. The on-the-go speaker is water-resistant ready for those cold and rainy days out and has up to 16hrs playback from a full charge. It's a great stocking filler for an out-and-about teenager!
For Her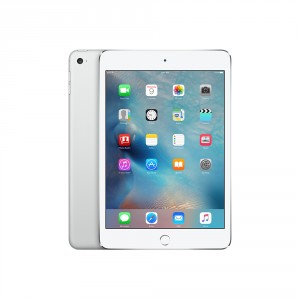 iPad Mini 4 – Apple.com – $367.55
This powerful little pad is always a popular Christmas pressie. This super slender model packs a mighty punch holding up to ten hours of play with just one charge. Watch stunning imagery on it's 2048×1536 resolution screen and a 7.9 inch retina display. With a number of colourways and number of memory capacities, tailor the device to suit your loved one.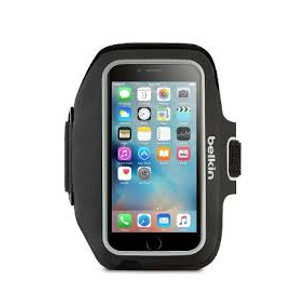 inCase iPhone 7 Armband – Target.com – $13.99
We are all guilty of overindulging during the festive season. A box of chocolates here, an extra turkey sandwich there. But this inCase iPhone Armband will prepare you for those grueling workouts. The waterproof outer-casing ensures that your device is safe in all weather conditions. The tailored elastic straps keeps your devices secure throughout your workout.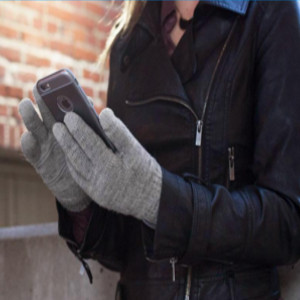 Moshi Digits Touchscreen Gloves – Moshi.com – $29.95
Don't let your fingers get frozen this Christmas. These Moshi Digits touchscreen gloves are perfect for these winter days. With conductive fibers on each finger tip, these fantastic gloves work just as well as fingertips! Both gloves are patterned with a slip-free grip securing the phone stays secure in the palm of your hand. $30 is quite expensive for a pair of touchscreen gloves but these models are by far the best on the market.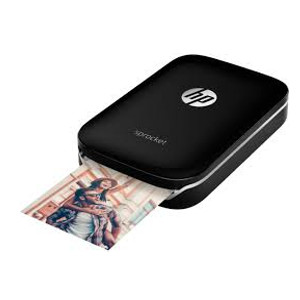 HP Sprocket Photo Printer – Store.HP.com – $129.99
Create instant memories with the HP Sprocket Photo Printer. This pocket-size device allows you to print your favourite snaps wherever you go. Download the HP Sprocket App and away you go. The app also lets you customise and personalise photos before printing. You could even get a stylish protective case for an extra $29.99.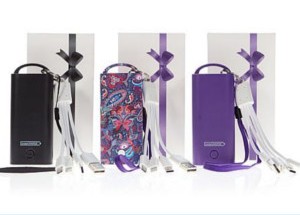 instaCHARGE 3-Pack Portable Device Chargers – HSN.com – $33.00
Why have one when you can have three! These handy little devices will stop you from running out of charge when you need it the most. Coming in a range of funky designs and colours, these little wonders can be personalised to your taste. With a four-in-one charger suitable for phones, tablets and other electronic devices this handy piece of kit is a bargain for just $33.00.
If you are buying a new tablet or phone for a loved one this Christmas check how much you could get for your old device. Visit our comparison site to get the best price and the best deal in cash. We offer a best price guarantee, ensuring you get the best price for your mobile and tablet.