Online shopping used to be something that you had to do exclusively in a Web browser. If you wanted to remember to order something from your favorite online storefront, you typically had to wait until you got home at the end of the day to log into your account on your personal computer.
Apple's iOS platform has completely revolutionized the way that we purchased all types of goods and services using the Internet. There are six main shopping applications in particular that have been expressly designed for the iPod Touch, iPhone and iPad platforms that allow you to order practically anything in just a few quick taps of your finger.
iBooks
Price: FREE
Download: iBooks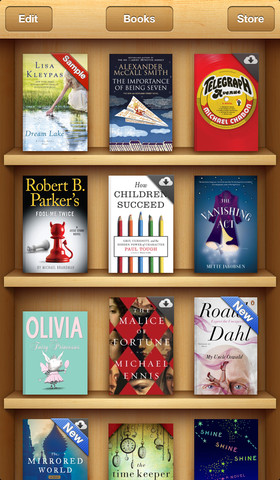 iBooks is actually a multi-purpose application dedicated to electronic book reading. If you've already got ebooks on your computer, you can sync them to your iOS device using iTunes and read them within the application. Tapping the "Store" button in the application takes you to a digital bookstore that allows you to purchase all of your old favorites and new releases using your iTunes account.
Comixology
Price: FREE

Download: Comixology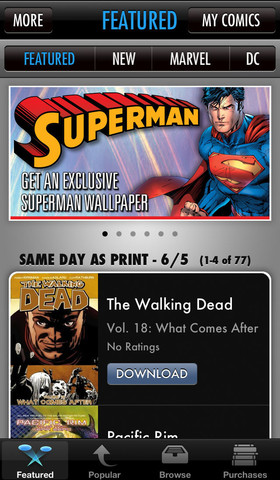 If you're a comic book reader, Comixology is a "must download" application. New comics are released into the Comixology store every week. Classic titles dating back to the 1940s are also available, some for as cheap as a dollar. Back issues of popular titles like "Superman" and "Captain America" are constantly going on sale, so you should check the application often to fill in the holes in your digital collection.
eBay
Price: FREE

Download: eBay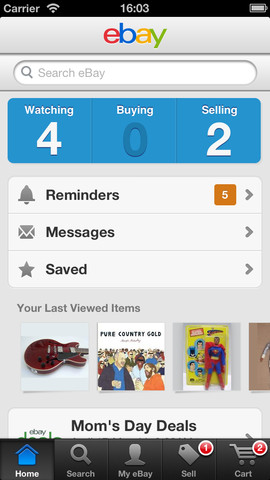 The eBay application for iOS devices allows you to do everything you could do in a Web browser in an interface that lets you use your finger to do all of your virtual shopping. The eBay application gives you access to your "Watch" and "Saved" lists as well as all items that you may currently be bidding on. You can search in the application the same way you can in a browser. You can also make sure that you never let yourself lose out on an action with push notifications.
Amazon
Price: FREE

Download: Amazon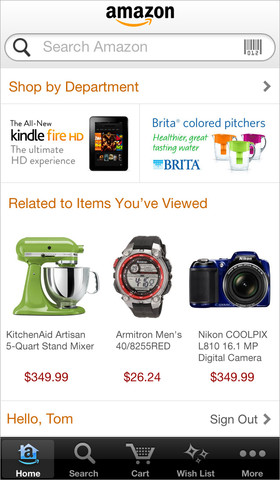 The Amazon application for iOS has a number of benefits over traditional applications. For starters, it has a built-in barcode scanner that uses your iOS device's camera to capture barcodes on products that you see in stores. The app will then use that information to show you the product listing on Amazon's website, which allows you to see the current price and even instantly order if it is cheaper online than it is in your neighborhood. The application lets you sign into your account and do all shopping on the go.
Walmart
Price: FREE

Download: Walmart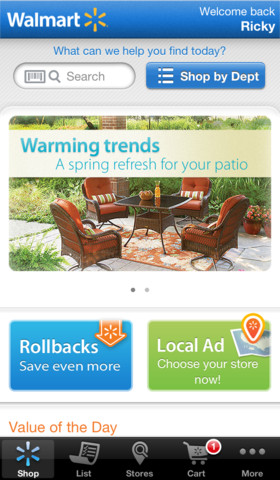 The Walmart iOS application is actually a great deal easier to use than Walmart's official website. It is easier to search for products using the application than it is in a browser, for example. Additionally, you can find nearby Walmart locations and even call your local store with a few quick taps of your finger.
Target
Price: FREE

Download: Target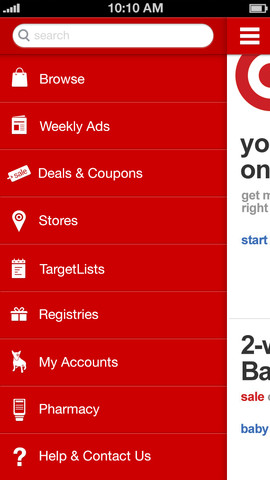 Target's iOS application is very similar in concept to Walmart's. You can search for products, place orders, adjust shipping and payment preferences and even find local Target locations in your area.