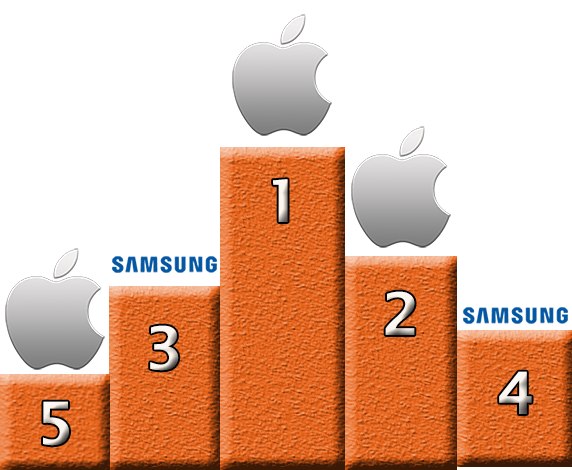 If you caught our last post towards the tail-end of July you will have seen that Apple iPhones appeared dominated our top 5 most traded in phones. With the new iPhones set to be announced in a week's time the tables have really turned in our top 5. Take a look…
As you can see from the image above and the list below, Android Smartphones have now started to make an appearance in our top 5 list. Specifically the Samsung Galaxy range of phones have taken 3rd and 4th spot, and whats we also notice is that they aren't the newer generations, so this begs the question, are older Galaxy users plumping for a switch across to iOS rather than going for the S5 or next years model?.
Still No Latest Models
What is still interesting to me is that none of the "latest" models of either the Samsung Galaxy range or iPhone range are appearing in Augusts' stats. More to the point, the only phones from Apple are iPhone 4 and 5 models, with no sign of either the 4S or Apple's latest 5C/5S combo.
You have to drill down to 14th before we see the iPhone 5S appear, and the Galaxy S5 doesn't make an appearance until we drill down passed the 20's. To me, this shouts out that long-standing Apple iPhone owners are now looking to make an upgrade after spending years on their iPhone 4 handsets.
iPhone 6 Interest Peaking
In July we also provided you with a graph of how interest in "iPhone 6" related news and search had taken a really sharp incline. Augusts' version of that graph is no different, as that sharp incline continues.
Do you think August is still too early to trade-in an old iPhone with a potential month left until you can get your hands on the mysterious set of new iPhones?