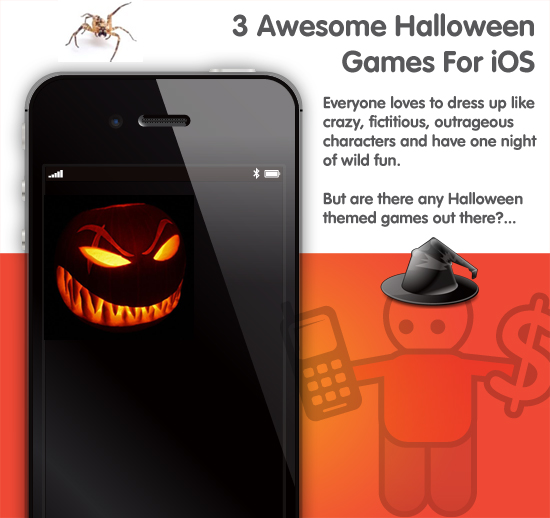 Halloween is a highly monetized time of year in many countries. Everyone loves to dress up like crazy, fictitious, outrageous characters and have one night of wild fun.
But are there any Halloween-themed games out there?…
…Of course! There are hundreds.
Out of those hundreds, here are three of the very best: Zombieville USA 2, Call of Duty: Black Ops Zombies, and Angry Birds Seasons.
Zombieville USA 2
itunes.apple.com/us/app/zombieville-usa-2/id454781476?mt=8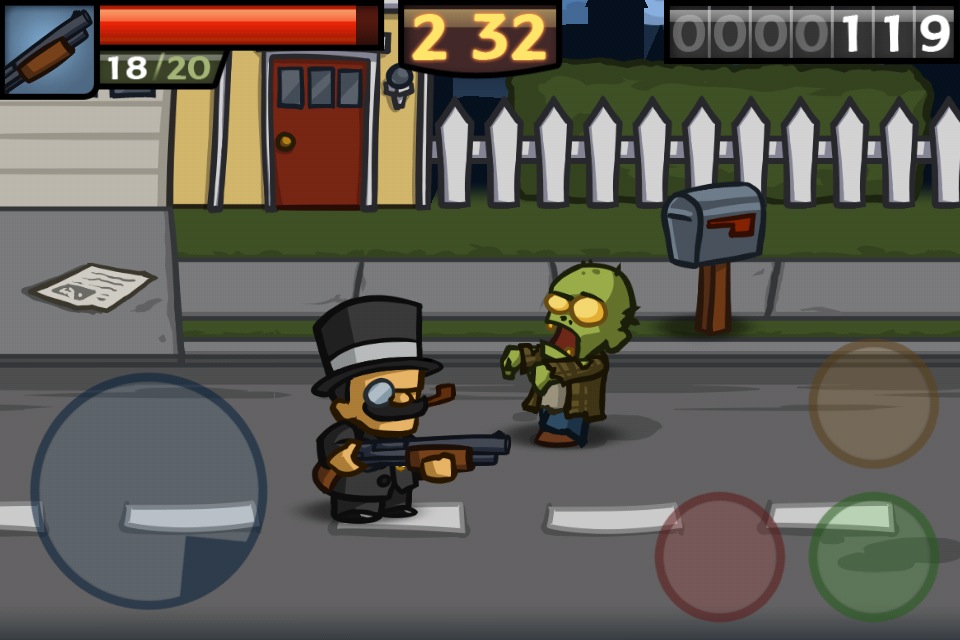 Zombieville USA 2 is one of the best games that you could ever have the joy of playing on your iPhone or iPad. It truly is an incredibly, incredibly addictive game. You begin your journey at the start of the campaign map and go through each 2D level shooting your way to the end.
The more zombies you kill and boxes you shoot up, the more you are able to buy successively better guns and ammunition. You can also eventually garner enough cash to purchase a different character to represent yourself. Also, power-ups and additional skills are available once you have attained a certain amount of money.
Zombieville 2 Video Review
The controls in this game are incredibly simple: a joystick and three buttons for shooting each of your guns. Though somewhat simple, this app offers hours upon hours of edge-of-your-seat fun. Even with its 4.5 star rating, this game only costs $0.99! Who can not afford an adventure-packed, zombie shooting, Halloween-themed game for that price??

Call of Duty: Black Ops Zombies
itunes.apple.com/us/app/call-of-duty-black-ops-zombies/id471063940?mt=8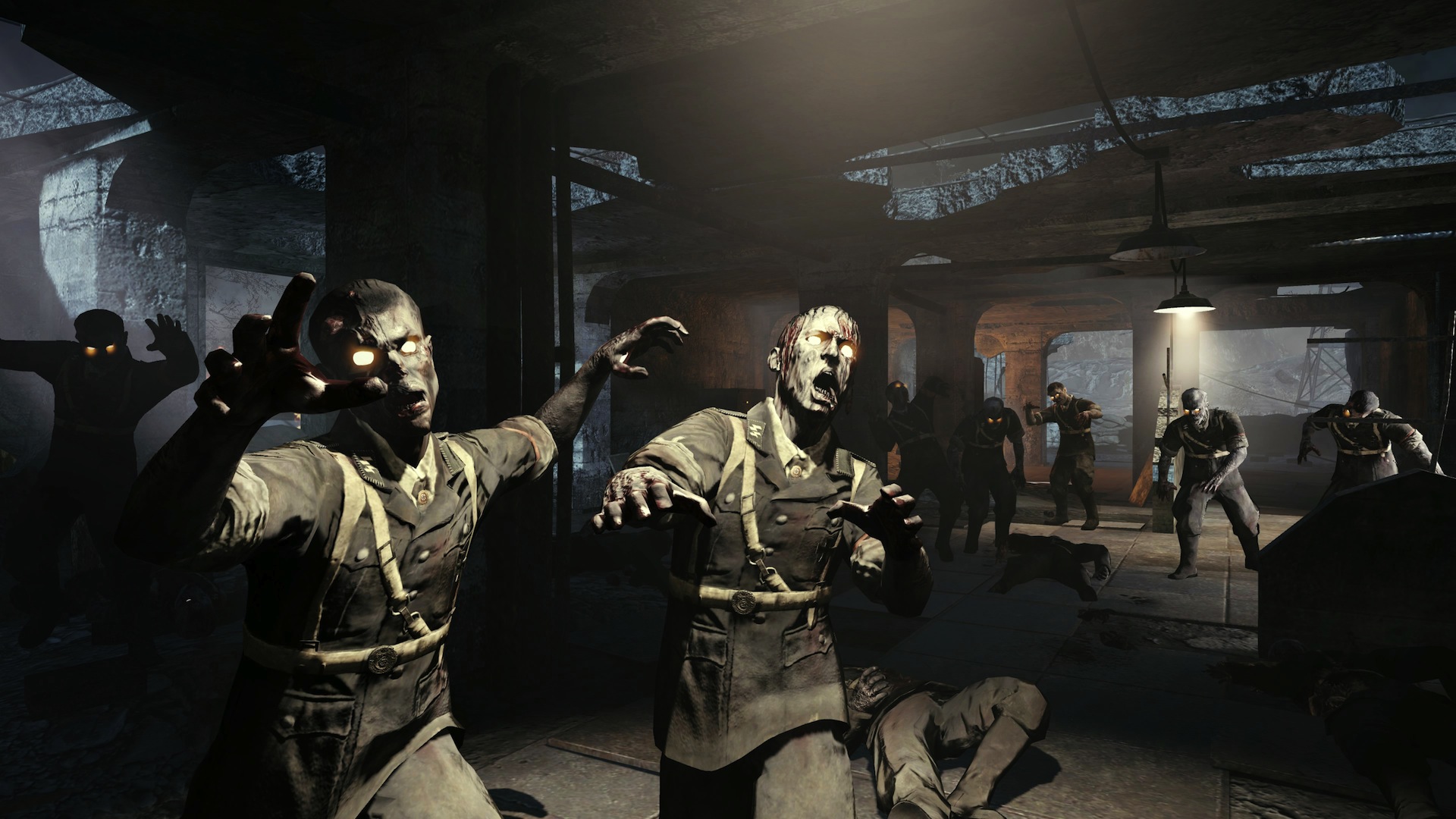 You read that title correctly: Call of Duty – Black Ops Zombies. It is now on iOS! This world renowned name brand, Call of Duty, is now on iOS, just in time for Halloween. As you can imagine, this game involves the player as the shooter and defender against hordes and hordes of zombie creatures who are on the prowl.
Black Ops Zombies Video Review
This app only costs $6.99, which is a much lower price tag than its siblings on other platforms. Also, it must be worth the price judging by its 4.5 star rating in the Apple iOS App Store. Again, what could be more Halloween-themed than blowing apart zombies?

Angry Birds Seasons
itunes.apple.com/us/app/angry-birds-seasons/id398157641?mt=8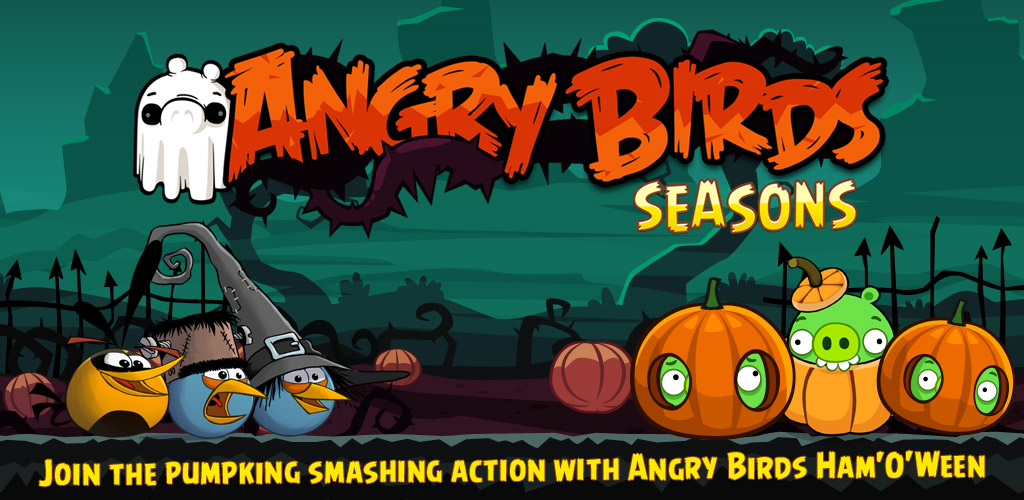 The Angry Birds family has taken off like a rocket. One of the best additions to the family was Angry Birds Seasons. Angry Birds Seasons is an iOS app like no other. It is updated every year with brand new content for each season. The game features one large slingshot with a set number of birds of different types.
Your job is to shoot the birds, using the giant slingshot, at pigs located further down the 2D map. If you hit them directly, they will pop! Your goal is to destroy as many of the pigs, and as many of the objects surrounding them, as possible.
Angry Birds Seasons Video Review
Many levels in Angry Birds Seasons also involve several interesting additions to the regular birds and pigs, such as bombs, rocks, and other obstacles that help you to hit your targets! Most importantly, the 4.5-star rated app costs only $0.99!