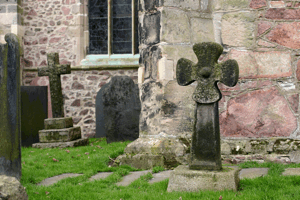 A thief who stole a woman's cell phone that contained the only images she had of her deceased infant daughter while at a cemetery has been held on a cash bail of 5000 US dollars. The 26-year-old man, identified as Shaun W Davis, has been accused of stealing the old cell phone, which contained irreplaceable images of her daughter, from out of her car, which was parked at the cemetery while the woman was at her graveside.
"The defendant has no consideration for people at the cemetery visiting graves," notes Jennifer Thompson, the Assistant District Attorney of New Bedford. The suspect has been arraigned on charges of larceny over 25 dollars and with breaking and entering a motor vehicle. The stolen item has not yet been found and the family "desperately wants the phone returned", according to Fairview Police Department, who are asking for anyone with information as to its whereabouts to contact them.
"It baffled me that it happened here of all places," says the victim of the theft, Samantha Melanson. "It really bothers me because I don't have a chip that could back it up on my computer, so all the pictures that I have are on my phone. So it just, really, when that sunk in it just hit me really hard and it just got me really upset." The importance of backing up important data is also indicated in this news story, criminals will not care about the sentimental value of anything on your phone.