THANKSGIVING – Thursday 27 November
Some people cook for three days to prepare for a 30-minute Thanksgiving meal. You will not be stuck in the kitchen all night and day this year. No way! You will have your scrumptious Thanksgiving meal prepared in 30 minutes or less. If you have guests coming over, invite them to bring a side dish if they'd like, but you will have the basic meal covered.
Here's how you'll do it and they'll think it's all from scratch…
---
1. Turkey – Go to your grocer's deli and get some turkey sliced thick. You will also need jarred turkey gravy, fresh herbs like rosemary and parsley, paprika, and black pepper.
2. Mac & Cheese – Grab several (3) boxes of macaroni and cheese. You will also need 1-2 lbs plain elbow macaroni, 8 oz. shredded sharp cheese, cream, eggs, and butter.
3. Green beans – Pick up 4 cans of no-salt-added whole green beans. You will also need REAL bacon bits (if you prefer no pork, use smoked turkey wing) and seasoned salt.
4. Boxed Stuffing – turkey or chicken flavored.
5. Canned Cranberry Sauce – whole berries or jellied.
6. Rolls – Either get ready-made rolls from your grocery store or seek out a great bakery for some.
Time to get cooking! Set your timer because you'll be done in 30 minutes!
---
Pull out 2 casserole dishes, 1 large pot, 1 medium pot or 1 crockpot, a measuring cup, measuring spoons, 2 medium microwave-safe mixing bowls, 1 small microwave-safe bowl, and a baking sheet. You'll need about 3 large mixing spoons.
Step 1.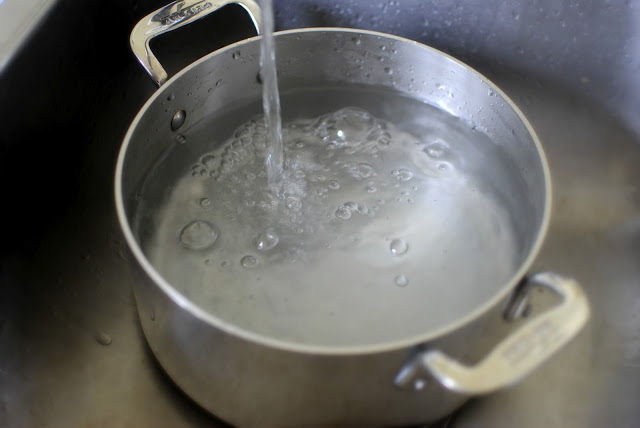 In your large pot, bring 4 cups of water to a boil on high heat. Turn on your oven to 350 degrees Fahrenheit.
---
Step 2.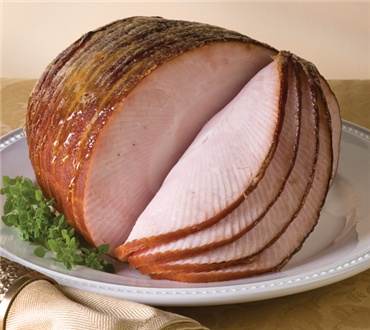 Place your turkey slices neatly in the casserole dish, smother with gravy, sprinkle with paprika and sprigs of fresh herbs, then cover and place in the preheated oven. Your water is boiling by now so add your macaroni and cook for 14 minutes.
---
Step 3.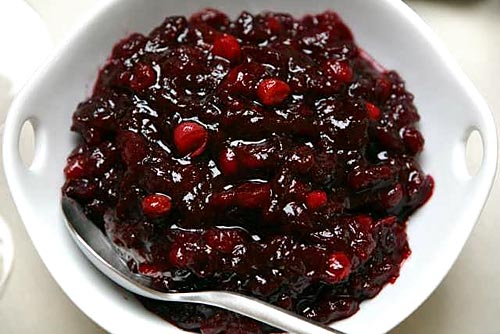 Open all canned goods. Place your cranberry sauce in a serving dish. For jellied, slice and arrange neatly. Place your cranberry sauce in the refrigerator covered with plastic wrap. Pour the unstrained string beans in the crockpot on the high heat setting. Add meat (either bacon bits or smoked turkey wing), 2 Tsp. butter, seasoned salt, and black pepper to taste. You can also cook your green beans in a medium pot if you need them right away. Slow cooking will infuse more flavor. Time to stir your macaroni!
---
Step 4.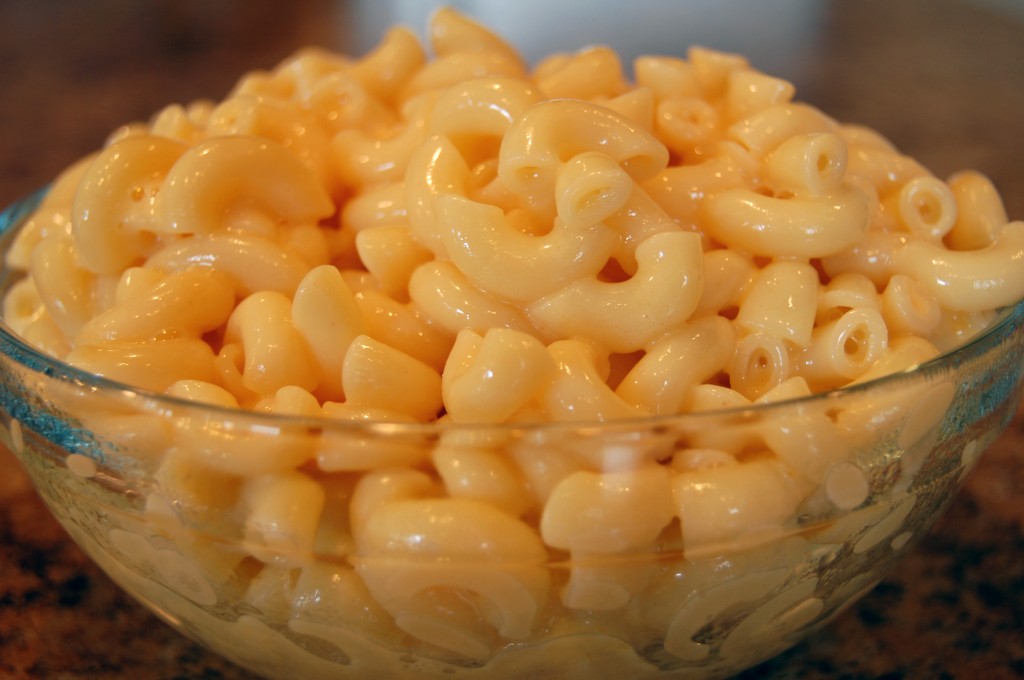 In a bowl, thoroughly mix your cream, 1 egg, and cheese packets from your boxed mac and cheese kits (save the boxed macaroni in plastic zipper bag for pasta salad this summer). You may have to heat it in the microwave for 30 seconds to get everything fully dissolved. Macaroni should be done, so pour it in a colander and rinse with hot water. Pour the macaroni into your other casserole dish. Stir the creamy mixture into the macaroni. Stir in half the bag of shredded cheese. Add 3 Tsp. butter in slices on the top. Sprinkle the remainder of the cheese, black pepper, and paprika on top and put it in your oven uncovered. Cook until cheese is bubbling and beginning to brown.
---
Step 5.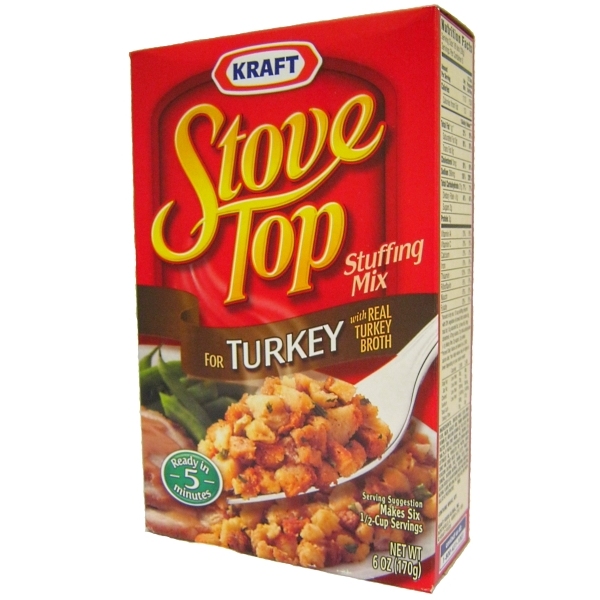 Your kitchen should be smelling like Thanksgiving now! Follow the microwave instructions for your boxed stuffing mix which will cook in about 5 minutes. Stir your green beans. Once your microwave beeps to let you know your stuffing is ready, you can spoon your cooked stuffing into the casserole dish with the bubbling turkey and gravy. Be sure to baste the turkey and stuffing with the gravy and cover.
---
Step 6.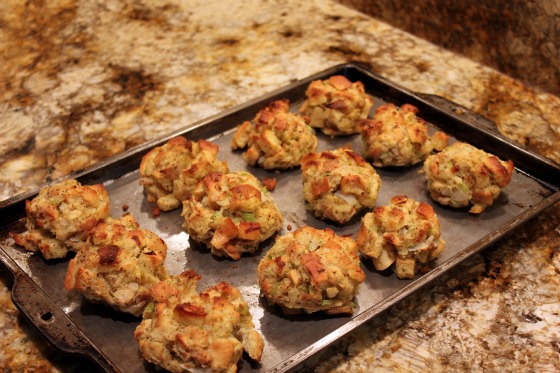 Put your rolls on the baking sheet. Melt some butter in the microwave in your small bowl. Drizzle or brush your rolls with the melted butter and pop them in the oven for 5 minutes. You may want to wait until about 5 minutes before you serve dinner to put them in the oven.
---
Step 7.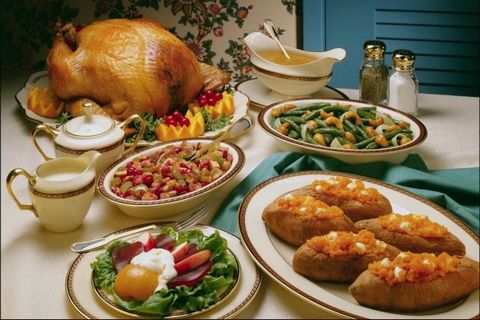 Pull your 2 casserole dishes out of the oven. Cover your macaroni and cheese. Everything is done. The longer you cook your green beans, the more flavorful they'll be, but they will be ready in about 30 minutes if using a crockpot (15 minutes if cooked on the stove).
---
Everyone will rave about how delicious your food is and you'll know the secret to making Thanksgiving Dinner in 30 minutes.
You can repeat these steps for any holiday gathering. Now get cooking and happy holidays!