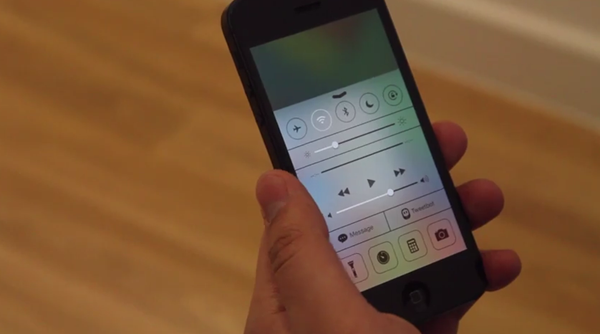 Apple iOS provides over 1.2 million apps. A large number of developers have created security apps for the iPhone and iPad. Although iOS out of the box provides several cool security options, you may want to install a few security-specific apps on your device. Since the iPhone continues to be the most popular smartphone in the world and the iPad the most popular tablet, security threats are rampant for these devices. In this article, learn about ten great iOS security apps.
---
Lookout
Developer: Lookout Inc.
Price: Free
Size: 16.2 MB
Requirement: iOS 6.0
Lookout is a top-rated security solution for the iPhone and iPad. The suite provides backup, security, and lost phone tracking options. Within the free app, you can purchase the premium version of Lookout as well for $2.99.
---
LastPass Premium
Developer: Joseph Siegrist (LastPass Inc.)
Price: Free (you need LastPass Premium subscription)
Size: 11.4 MB
Requirement: iOS 5.0
LastPass is one of the most popular password managers that allow you to save your passwords and credit card information on the cloud. You can get access to all of your passwords on all devices using this password manager. It's available free as a browser extension for most of the browsers, but for mobile cloud syncing, you need LastPass Premium subscription.
---
Find My iPhone
Developer: Apple
Price: Free
Size: 5.1 MB
Requirement: iOS 7.0
As the name implies Find My iPhone is used to remotely locate a lost or stolen iPhone. This simple app can be a great help if you misplace your iPhone. This app lets you use another iPhone or iPad to recover the misplaced device. Simply log into your iCloud ID and the lost phone can be located on a map. You can also remotely lock it or erase all important data on it.
---
Kryptos
Developer: Kryptos Communications Inc.
Price: Free
Size: 3.7 MB
Requirement: iOS 3.0
If you want fully encrypted VoIP calls from your iPhone, you can use this app. Kryptos encrypts your communications using 256 bit Advanced Encryption Standard (AES). Although the app is free for your iPhone, the service is charged $10 monthly.
---
Kaspersky Safe Browser
Developer: Kaspersky Labs
Price: Free
Size: 21.2 MB
Requirement: iOS 6.0
Kaspersky Safe Browser is a replacement for Safari. It's essentially a browser with added security from Kaspersky Labs technologies. It protects you from adult content, phishing, fraudulent links, malicious code, etc.
---
VirusBarrier
Developer: Intego
Price: $0.99
Size: 86.0 MB
Requirement: iOS 5.1
Your iPhone requires an antivirus although it is regarded to be highly secure. VirusBarrier is a great antivirus app that can be used to scan files on demand to find malicious programs. The app can be used to clean all types of Mac and Windows viruses.
---
iDiscreet
Developer: VoteQuimby, LLC
Price: $2.99
Size: 20.0 MB
Requirement: iOS 4.0
iDiscreet is a file protection app for iPhone. You can securely store your multimedia content and documents using this app. The app provides touch sequence authentication to protect your files. When an unauthorized attempt is made to open a file, the app tries to verify the touch sequence. If the verification fails, only a dummy file gets opened.
---
Norton Snap
Developer: Symantec
Price: Free
Size: 1.4 MB
Requirements: iOS 4.3
Norton Snap is used to securely access QR codes. Since it's difficult to know which website a QR code points to, you cannot be sure if it's a malicious one or not. Norton Snap can be used to identify the source of a QR code and filter out malicious URLs.
---
Sophos Mobile Encryption
Developer: Sophos
Price: Free
Size: 3.4 MB
Requirement: iOS 5.0
Smartphones today can have better data security through encryption. The Sophos Mobile Encryption app can be used to encrypt any file on your iPhone and store it on the cloud. Supported cloud storage platforms are Dropbox, Google Drive, OneDrive, Egnyte, etc.
---
10. SurfEasy
Developer: SurfEasy Inc.
Price: Free
Size: 12.1 MB
Requirement: iOS 6.0
SurfEasy is a virtual private network for your iPhone. It features Wi-Fi hotspot security, IP address masking, anonymous browsing, and blocking ad-tracking codes. SurfEasy in general can be used to browse all sorts of blocked websites by bypassing firewalls. Free VPN access gives up to 500 MB of data access per month, and you can get more by adding more devices or referring your friends.
---
Conclusion
Although iOS is a highly secure operating system, there are ways by which you can improve its security. Without properly securing your device, it's not a good idea to store important files and passwords on it. With some of these apps, you can take advantage of the cool features offered by the iPhone and iPad better.