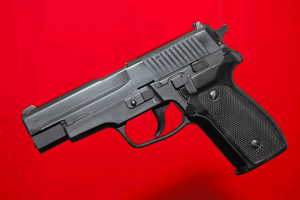 A 17 year old girl has shot and killed her 14 year old foster sister over an argument regarding a used cell phone. Elena Rendell was arguing with her foster sister Christina over a used cell phone in their home in Florida when the older girl went to the bedroom and retrieved a 9 millimeter pistol, aimed it at the younger girl and shot her once in the neck. Elena ran for help to a neighbors' house immediately, but while paramedics rushed the 14 year old to hospital, they were ultimately unable to save her life and now the 17 year old has been charged with second degree murder. If she is found guilty, the maximum sentence for the crime is life imprisonment.
The teenager has apparently told her lawyer it was an accident and that she stayed on the scene because she feared if she had fled it would have looked as though she meant to shoot her.
"It appears that the two juveniles were at home and involved in some sort of argument," says Deputy Chris Welborn, speaking on behalf of the Escambia County Sheriff's Office.
Rendell's family members took up the entire back row of the court room when the teenager was arraigned. Because the incident involved a firearm, she is being treated as a legal adult. "At this point, they're crushed," says Assistant State Attorney John Molchan. "It's certainly a horrific tragedy."