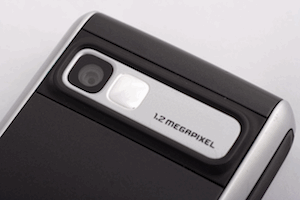 Wade H McCree, a Wayne County Circuit Judge, has found himself in hot water after admitting on television to sending a partially disrobed photo of himself via a cell phone to a married female courtroom employee. "No shame in my game," McCree confessed to reporter Charlie LeDuff.
There may be no shame for McCree, but there could be a complaint about his conduct, a complaint that that could end up costing him his seat on the bench if the Judicial Tenure Commission upholds it. "I can't say if there is or isn't a complaint," says the executive director and general counsel to the Commission, Paul J Fischer. Complaints that are made to the Judicial Tenure Commission are always treated as confidential unless enough evidence is found by the investigation to justify a formal public misconduct charge.
McCree was extremely forthcoming in the interview, but since then has been oddly reticent to speak again; not returning emails or calls to his Detroit home or his court, while his Frank Murphy Hall of Justice courtroom was locked Tuesday afternoon.
The general counsel of the court, Elizabeth Kocab, was also keeping quiet on the issue. "We understand from the video that the husband of the employee made a complaint to the Judicial Tenure Commission, so we can't make any comment at this time," she says. The State Supreme Court has also declined to comment.