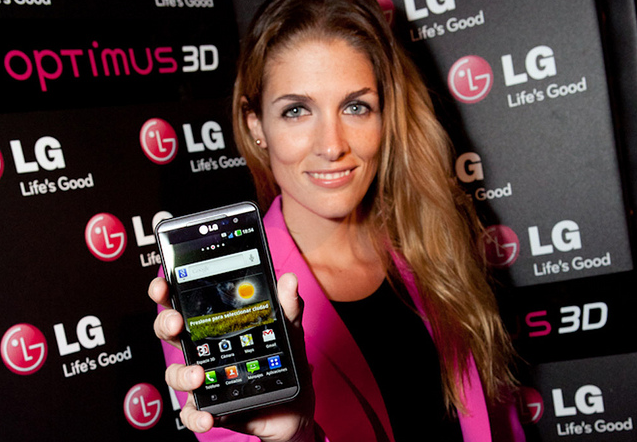 Today's Phone, Tomorrow's History
Photo Credit: LGEPR
Did you buy the iPhone 4 a month ago only to find out Apple had plans to release the iPhone 4s a week later? With the constant changing and upgrading of electronics in today's market, it's not just difficult to keep up with the most up-to-date products; it's also hard to know which one is the best for you.
Findthebest is your market insider for staying ahead of the technology curve. The search engine has specs and comparisons with specific information for smartphones, tablets, notebook laptops, or other electronic devices.
Founded by Kevin O'Conner (founder of double click), this Santa Barbara based Start-Up has over 2 million unique visitors a month and was funded by prominent Venture Capital firm Kleiner Perkins Caufield and Byers. Experiencing large consecutive growth, this is a company to keep an eye on for the future of comparison search engines.
If you're looking for…
Smartphones:
Key items to consider when comparing smartphones include the camera quality, features, screen size, smart rating and talk time (battery-life). To avoid getting scammed, be sure to buy the phone from a trusted manufacturer instead of online third-party sites. Also, be prepared to pay for pricier phone bills due to the extra messaging and data plans. Findthebest lets you select all of the criterion you are interested in, and compare the phones that possess these features. Check out this example…
Tablets:
Things to look for in a tablet computer include average battery life, features, internal storage, smart rating, weight, and operating system and screen size. Compare up to 10 listings side-by-side to find the best tablet computer. If you're constantly travelling, than use the weight filter to find a lighter table tablet, so it doesn't become a burden to tote around. Because tablet computer often come with Wi-Fi capabilities, a 3G capable device is unnecessary.
Notebook laptops:
Laptops vary in battery-life, display size, and storage amount, which could all be important characteristics for you, but also think of the environment in which you'll use the laptop. Different laptops have different functions and types such as: desktop-replacement, gaming rugged, budget, thin, lightweight and all-purpose laptops, so take these categories into consideration when purchasing your next laptop.
Using FindTheBest's comparisons for electronics to help compare smartphones, find the best tablets and laptops to complement your lifestyle is quick and easy, saving you time (and maybe money) while making informed purchase decisions.