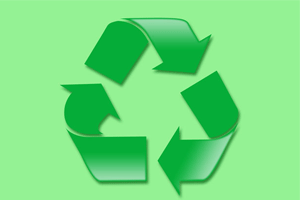 The Kalhari Group of Sri Lanka has joined forces with the Li tong Group in Hong Kong for the sake of the safe disposal of electronic waste, including old cell phones, which are to be exported for recycling, according to a new statement.
The export of as much as 360 tons of electrical and electronic waste to Hong Kong has been approved by the Central Environmental Agency of Sri Lanka, with the approval, which is valid until 1 November this year, being subject to the requirements that have been specified by Hong Kong's Environmental Protection Department. "We have received the Basel Convention export license from the Central Environmental Agency (CEA) for the export of electronic waste," says the chief executive officer of the Kalhari Group, Kaushal Rajapaksa.
The Kalhari Group is already involved with the exporting of recyclable or recycled waste materials and has just recently signed up to a deal with Epsi Computers relating to the collection and disposal of electronic waste, in addition to other forms of solid waste as well. "Electronic waste is a new area for us," admits Rajapaksa. "We expect to provide Sri Lankans the facility to easily dispose of their electronic waste including computers and mobile phones."
The Kalhari Group is intending to expand the collection of electronic waste to the whole country and is already lining up potential partners in the industrial sector.