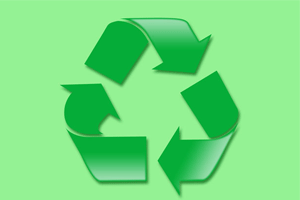 Although the e-waste Management and Handling Rules 2011 were introduced last year by the Ministry of Environment and Forest, and came into force at the beginning of this month in India, the State Pollution Control Board (SPCB) is apparently unable to enforce them because they are currently not ready to be able to do so. The State Pollution Control Board has so far failed to conduct even a single study to try to determine how to deal with the problem of electronic waste.
Top board officials are however claiming that such a study is on the anvil and will be undertaken in no less than three municipalities this year, and will then be followed by the rest of the state. The process is expected by the State Pollution Control Board to be completed in around 12 months.
"Only after such a study will we have an idea about the issue and formulate measures to handle the waste in the long run," says the chairperson of the State Pollution Control Board, K Sajeevan. "The transformation of Kerala, a consumer rich state, from a repair and use society into a use and throwaway society is pretty recent, and this has been contributing to the accumulation of e-waste."
The liability of dealing with electronic waste now rests with the makers and dealers of electronic items such as old cell phones, as per the new rule that was recommended by the Ministry.