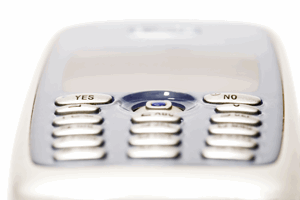 They told us it wouldn't happen, but apparently they've changed their minds. Despite announcing that the Android 2.1 update would be the last for the Sony Ericsson Xperia X10, Sony Ericsson is now saying that there is a good chance that an Android 2.3 update will become available soon – possibly this week.
The news was provided via Sony Ericsson's Facebook page, with a status that reads:
"The launch of the 2.3 software for X10 is getting closer, and the planned release date is approx. w30. The date could still be changed, since the launch is depending on operators' approval. The software will be rolled out continuously, just like the earlier 2.1 release. The exact launch date is depending on market and operators approval, so it will unfortunately not be possible to give precise information on launch dates for each market/operator."
Seeing that this is week 30, it could very well be that the release will be here today even. What that means for you depends upon your particular handset. If you have an "unbranded" handset (not locked to a cell phone service provider), you can receive the update as soon as it is made available. However, if your phone is tied to a particular service provider through contract, you will have to wait until your service provider releases it to their customers.
Still, whether you wait a little while or a bit longer, the unexpected update is good news.