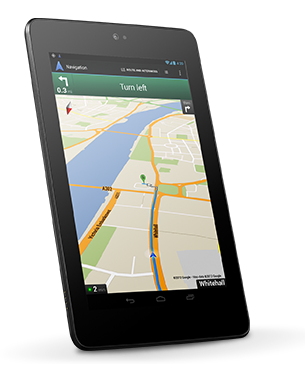 Some unfortunate news for a few of you out there who are in the midst of Christmas shopping, if you were hoping to get your hands on a 16GB version of the Google Nexus 4, 7 or 10 direct from the Play Store, then you are out of luck as all devices are currently in a SOLD OUT status.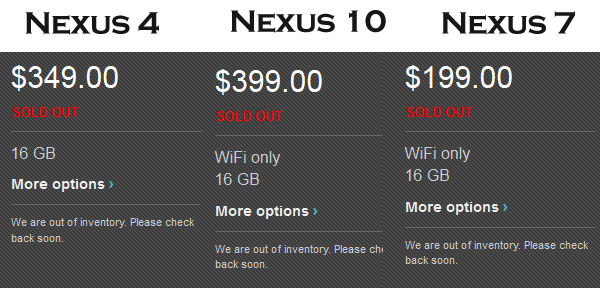 It's fair to see why they would sell out when you look at the popularity of the devices, and how well priced they are in comparison to competitors, but this is now the second time they have exhausted stock. The first one was during the day that the devices went on sale just a month ago, which shows that these are selling faster than hot cakes!
The Google Nexus 7 has been launched for a while now, with the 8GB being dropped last month to make room for a 32GB tablet with Wi-Fi and 3G connectivity. The Nexus 10 was launched with the Nexus 4 and both have been a success in the last month.
Availability?
If I'm being honest, we have no idea at the moment as Google haven't commented on when they will replenish the stock.
What does this mean?
Well, if you are looking for a 10-inch tablet or a 4-inch Smartphone in any size then you are out of luck as all models (at the time of writing) are out of stock. If you want to buy a 32GB Nexus 7 then you can do so for $249, or you can get the 32GB with HSPA+ for an extra 50 bucks.
One thing is for certain though, if they don't stock up soon then people will end up looking elsewhere, especially in terms of the Nexus 4.