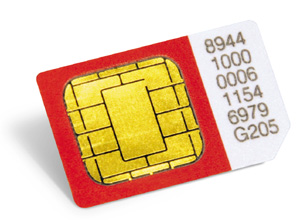 Vodafone, who are a global mobile technology company (as we know) and Gemalto, the world's largest SIM card manufacturing company (as we probably don't know) have joined forces to offer secure free SIM card based NFC payments to customers around the World, which in simple terms, means that you can pay for items by using your cell phone.
As the SIM card provides the security and not the companies involved, it means that no software providers or manufacturers will be able to access banking details or payment details, which I think is an absolute must in order for this to work.
It Doesn't Just Stop There
By opening the phone up to NFC (Near Field Communication) possibilities, it also opens up a plethora of other customer benefits, which include loyalty card points, access to passes, and tickets, all direct from your mobile.
It's kind of like Apple's version of Passbook, bringing that same 'wallet' potential to Android phones, and giving them the ability to not only act as a Smartphone but also a wallet.
What's more, as all the information is SIM card based you can easily switch between NFC enabled handsets, making it even more like a mobile wallet.
When Can We See This?
At the moment the NFC SIM card is currently under extensive testing but we should see this SIM card hit the Vodafone stores at some point in mid 2013 if all goes to plan.
It will certainly put Vodafone ahead of the competition, but what do you think about this move?