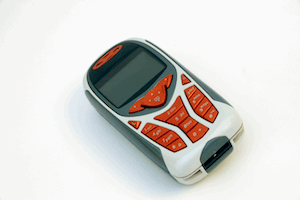 When it's time to buy a new cell phone, there are a few productive tasks you can perform with your old one:
Give it to someone else.
Sell it to someone else.
Donate it to charity.
Trade it in towards a new one.
Sell it for cash.
Any of these options are good ones because they keep old cell phones out of rubbish bins and landfills (cell phones are e-waste and toxic). But if the idea of getting some money for your cell phone intrigues you, then the best option is to sell your old cell phone for cash. And, the best way to do that is to do it online.
Selling old cell phones for cash online is simple and usually it nets the biggest pay out. While there are shops that will give you cash towards a new cell phone or cash outright, generally, their offers are less than that you will find online.
In the same way that selling old cell phones for cash online provides better cash offers, selling your cell phone through Sell Cell ensures you receive the best offer available. Sell Cell is not a cell phone recycling company; we are a comparison website. Like those websites that compare internet, insurance, gas and electric deals, Sell Cell compares cell phone recycle deals. However, unlike some of those other comparison services, Sell Cell is impartial. We do not promote one company over another, but provide our users with straightforward information.
With Sell Cell, selling old cell phones for cash is easy.