A few weeks ago, we conducted a survey on how many people keep a spare phone in their house or apartment. From this data, we could then clearly see that more than half of Americans are sitting on an average of $171, without realizing it.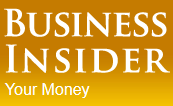 On a Nationwide scale, this figure is a booming $33.8 billion. That is $33.8 billion of unused cell phones across the US!
Even though phone recycling and trading in has become a lot more popular in recent years that figure will probably increase again, not due to less people recycling however. This time it will be due to the fact that phones costs a lot more, so the national average will increase.
Business Insider picked up on this story and used the stats from our research to create a post, which can be viewed here: American Are Sitting On $33 Billion Worth Of Old Cell Phones