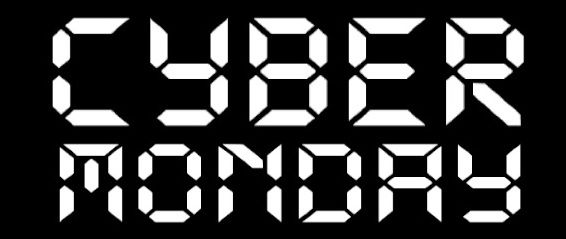 Cyber Monday is an incredible way for shoppers worldwide to take advantage of the best deals the Internet has to offer. Today is a day where e-commerce retailers discount many of their products and offer benefits such as free shipping. Though the prices are all extremely low on Cyber Monday, there are still additional ways that you can save money on your purchases.
By shopping intelligently, doing your research and being diligent, you can purchase big ticket items for virtually nothing.
Brush Up On Your Sales In Advance
Before doing anything else, you should look up the Cyber Monday deals that are available. There are many websites that consolidate all of the Cyber Monday deals on all of the major online retailers. You can cross reference your shopping list with these deals to locate the best purchases available. Like Black Friday, Cyber Monday sales often offer some fantastic deals alongside some relatively ordinary deals. You'll often want to focus on more expensive items, as these will show the greatest discounts.
Target the Right Items
Cyber Monday sales are usually best for jewelry, clothing, small gadgets and household items. Large items such as televisions and furniture are usually best purchased locally. You should keep this in mind when you're building your shopping lists.
Clothing can be a little difficult to purchase online, so you may want to focus on stores that you have bought from before or that have lenient return policies. Keep in mind the fact that many Cyber Monday sales may not allow returns at all.
Use Coupons to Your Advantage
Many stores have online coupon codes that can be used during their checkout process. Some, though not all, of these stores will still allow you to use these coupon codes during Cyber Monday.
If your Cyber Monday sale is already giving you 50 percent off on an item, you may be able to get an additional 20 percent off of that price using a coupon code. This can be an incredible way to stack your savings and purchase items at even lower prices.
Consider Buying Discounted Gift Cards
If you already know which company you'll be making your Cyber Monday purchases from, you may want to invest in a gift card. Discounted gift cards are sold through warehouse stores and online. You may be able to get a $100 gift card for $80, which will knock 20 percent off of the sales price. Stacking this with coupons will increase your savings even further.
If a $500 necklace is reduced to $250 during a sale, you can use a coupon to reduce the price to $200. You can then use two discounted gift cards to purchase it, resulting in a $500 necklace being purchased for a total of $160.
---
You should also remember that good deals are only good deals if you were already intending on purchasing the item. Make a list of the items you need before looking at sales so you can avoid purchasing items unnecessarily.
---