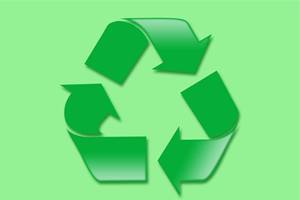 The first electronic waste collection center in the state of Sarawek in Borneo will be set up in Sibu, with efforts now underway to find an appropriate piece of land for the scheme.
The joint project, which is being run by the council and by the Sibu branch of Computer Sales and Association Sarawak (CSSA), will take off next year, says Sibu Municipal Council chairman Datuk Tiong Thai King, who is also the MP for Lanang, as he confirmed the project over the weekend. "CSSA has proposed several places for the proposed center, and having studied them we will only consider the most suitable place," Tiong informed reporters following his officiating at Sibu Trade and Exhibition Center's Sarawak ICT Expo 2011. "Rest assured that the project will become a reality soon."
Wong Ing Ang, the organizing chairman behind the E-Waste Recycling Campaign 2011, adds that the site should not be located too far away from town. "A place too far will defeat the purpose as people will find it a hassle to dump their unwanted PCs, printers and so on. On the other hand, building the center too close to town might give rise to the problem of storage due to limited land." Wong notes that the whole idea is to create a center that will make it easy for the public to be able to drop off their old cell phones and unwanted electrical items such as computers.