I don't think that this news is really a surprise to many of us, as we expected that the Samsung Galaxy S4 price tag would under-cut that of Apple's iPhone 5, as they continue their confrontational battle to be the best of the best in the Smartphone world.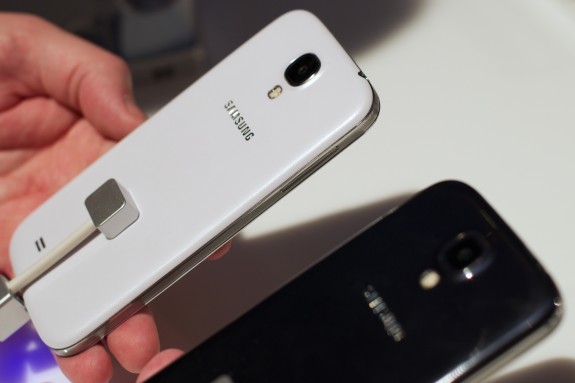 The price for a Galaxy S4 off contract is set to be $579, which brings it well under the $600 mark, and more importantly a whole $70 under Apple's iPhone 5 price tag of $649.
For those of you looking for the contract prices, then unfortunately there has been no formal statement from Samsung, but now we know the off-contract prices we can take a good stab at the prices that will be offered by carries such as AT&T, Sprint, Verizon and T-Mobile.
The phone will carry a two-year contract deal, and you can expect to pay around the $199 mark for the 16GB version of the handset.
Smart Scroll Technology
Will you be getting the Samsung Galaxy S4 when it is released? Or are you in Apple's camp?