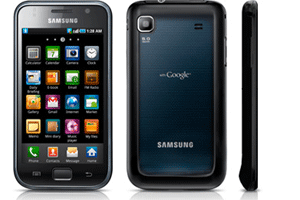 The Galaxy Note is considered remarkable because of its sheer size, which appears to bridge the divide between tablet computers and handheld cell phones. T-Mobile has now announced that it will be bringing the Note into its lineup, adopting a version of the Note that is largely similar to the one already in use on AT&T networks.
The display measures 5.3 inches and offers 1280 x 800 resolution, but some users have reported that the Super AMOLED HD display panel is difficult to see under direct sunlight. The user interface is one that Android users will find standard since it features buttons for common actions such as search, menu, home, and back.
The Note features a standard sized headphone jack 3.5 mm, which users will appreciate since it means that their usual headphones will work seamlessly. Even better, perhaps, is the fact that the microphone can automatically cancel noise for improved video recording. Those more interested in still photography will enjoy the 8-megapixel camera that comes complete with LED flash.
Most people know by now that they can get cash for phones when they trade up to a new handset. The Galaxy Note may mean that new adopters can go even further in their efforts to make a little money and benefit the planet through e-recycling. Since it overlaps the functions of a tablet computer, some users may decide they would like to use the Note to replace both phone and tablet.