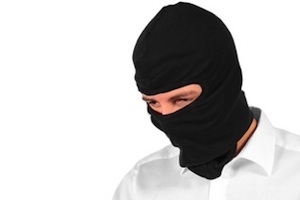 A ringing cell phone helped police at the University of Georgia to find a thief who was in hiding after robbing two people at gunpoint on the corner of West Broad and Finley streets around 2:30 am on Sunday morning, an Athens-Clarke police report states.
The robber first drew the attention of the police when UGA officers who were travelling along Finley Street witnessed him running in a northerly direction towards Parkview homes with a gun. Not long after police spotted him, they were flagged down by two 23-year-old men who said that they had just been robbed at gunpoint by someone matching the description of the runner.
Parkview was searched by officers from both the UGA and from the Athens-Clarke police department and a perimeter was set up along surrounding streets, according to police. A discarded handgun was located by officers on the ground close to a dustbin on Florida Avenue, the report states. While an officer was standing by waiting to take photographs and then collect the discarded weapon into evidence, an old cell phone began to ring from inside of the trash bin. Officers opened the lid of the bin and found not just a phone but also 17-year-old Zachariah Henry Garrett from Colbert hiding inside. Garrett and the trash were subsequently searched and $37 in cash and two stolen cell phones were recovered by police.