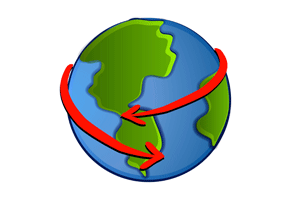 RhineTech Computer Repair LLC has put its money where its mouth is in terms of being environmentally responsible by signing up with the cell phone recycling company known as Call2Recycle. Call2Recycle is the only program in the whole of North America, which collects rechargeable batteries and old cell phones for the purposes of recycling, and RhineTech Computer Repair LLC has joined with the company in order to prove its commitment to a more 'green' way of doing business in the twenty first century.
"Participating in a battery recycling program is one important way that businesses can advance their green business practices and make their organization more sustainable," says the chief executive officer and president of RBRC, the company which runs the Call2Recycle program, Carl Smith. "RhineTech is joining thousands of businesses across the country, which has incorporated battery recycling into environmental initiatives and is contributing to a cleaner environment and healthier, safer communities."
Rechargeable batteries are themselves considered to be an environmentally friendly source of power given that they provide long lasting energy needed to operate such electrical devices as cell phones, laptop computers, PDAs, portable scanners, power tools and printers, among others. Call2Recycle has been operating throughout North America for seventeen years since 1994, and in that time, has collected and recycled more than fifty million pounds of rechargeable batteries. This saves them from contaminating landfills. It now has more than thirty thousand locations across the country where people can drop off their batteries and used cell phones for safe collection.