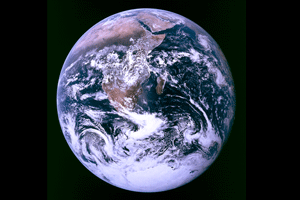 The tenth of April will see the staging of the third annual EarthDay@Loudoun Family Festival, which is being mounted by the Broadlands Wildlife Habitat Committee and held at Clyde's Willow Farm in Broadlands, VA. This year's event, which aims to promote responsible trash disposal and the recycling of electrical goods such as old cell phones, even has corporate sponsorship from the likes of REHAU, Patriot Disposal and Verizon.
"I have personally attended Earth Day and to see the thousands of people that come to this wonderful event offers an invaluable opportunity to better educate and inform cell phone users that technology is recyclable and we can all make a difference," says Catherine Hogan, the head of External Affairs and Government Relations for Verizon. "Verizon has hundreds of personnel in the Ashburn area and many of us live right here in Northern Virginia… we think everyone can do their part to protect our environment and be more environmentally aware in all that we do as household consumers."
Patriot Disposal, which provides citizens of the Ashburn area with trash disposal and the recycling of electrical goods including used cell phones, will also be contributing, and is sponsoring what owner Jean Proague describes as a "musical performance" combining art and science called "Bash the Trash", which gives visitors the chance to create and play a musical instrument out of recycled materials. Worldwide polymer processing company REHAU is also involved, with CEO Dr Kathleen Saylor noting that the company is "proud to observe Earth Day with our support".