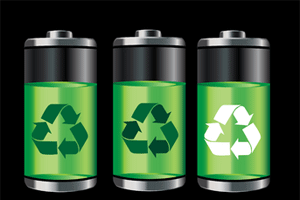 With electronic waste, including old cell phones and batteries, from small offices and even ordinary households beginning to pose a serious threat to the soil and overall health of Delhi, the Delhi Pollution Control Committee (DPCC), has come up with a plan to involve kabadiwallahs and ragpickers in order to help dispose of such items in the proper manner.
At the moment, four agencies that have been given authorization by the Central Pollution Control Board (CPCB) are solely responsible for the disposal of electronic waste that is collected in bulk from large organizations. A large chunk of such waste however also comes from smaller organizations and from everyday households and tends to end up being thrown out alongside ordinary garbage or even sold to kabadiwallahs.
Because of the inherent dangers involved with this way of doing things, the committee has held talks with kabadiwallahs and ragpickers in order to use the latter to actually help to collect the electronic waste and then hand it over to the proper disposal agencies. In return for this assistance, the ragpickers will be given the right to legitimately sell electronic waste and be given safety devices to prevent them from becoming contaminated, something that is not provided for with the current system.
The director of the Chintan Environmental Research and Action Group, Bharti Chaturvedi, describes it as a "win-win" situation. "Instead of taking away the jobs of the unorganized ragpickers, the new system will in fact organize them and lead to better collection and disposal of e-wastes," she notes.