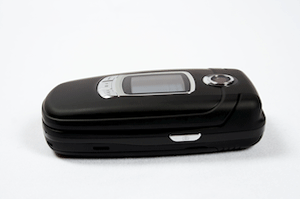 Many Americans associate cell phones with the networks that provide them with service, heading to the local Verizon or Sprint store whenever they need to buy a new phone. This is not the only option, however. In the world of pre-paid wireless, there are phones available that can work with a variety of providers. Now, electronics chain RadioShack is one of the latest companies to get into the prepaid phone game.
RadioShack will be offering a line of smartphones as well as simpler feature phones. The individual handsets making up the line will be made by Huawei Technologies, a Chinese company, and they will function on the cell phone network provided by Cricket Communications. The launch of the line this week involved only two different handsets, one a very affordable feature phone and the other a mid-priced smart phone running on the popular Android operating system.
Some consumers prefer prepaid plans because it can dramatically reduce their monthly costs, but this strategy is generally of use only to those who do are not heavy users of voice, text, and data services. Consumers that have an unlimited plan and make great use of it may find that they end up paying more with the pay-as-you-go approach.
Regardless of whether consumers upgrading to a new phone opt for the contract or prepaid route, one thing they should all remember is to look for a cell phone buyback program so that their used electronics can be properly recycled.