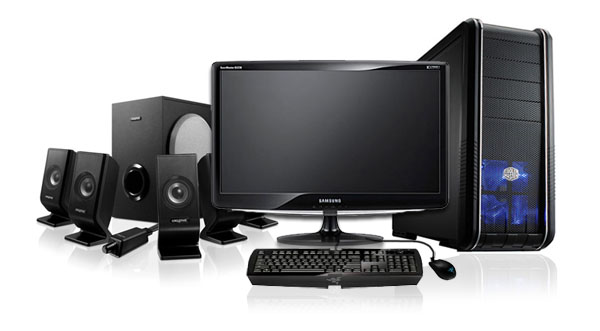 Buying a new computer is a huge decision and can also be a hefty investment. Because of this, it's important to know exactly what you're getting into before you head to your local electronics store to buy a new model. There are many different types of computers, as well as a variety of different features you can select. In order to have the best possible experience, make sure that you understand exactly what you're hoping to get from your new computer before you start to shop.
Identify your goals
Before you can choose the right model, you need to decide exactly what you're going to be using your computer for. Do you plan to visit coffee shops and surf the web? Do you plan to spend hours playing PC games? Do you want something simple that you can easily take with you on business trips? Do you want something with a large screen so that you can design websites? The way that you plan to use your computer will influence whether you choose a laptop or desktop PC, as well as how fast you'll need your computer to be.
---
Set a budget
While it might seem counterproductive to set a budget before you start shopping, the truth is that you need to honestly evaluate your finances before you look at what's available. Overspending can be very easy when it comes to buying a new computer. Small additional features that are nice can also be pricey. This can quickly add to the total cost of your computer. While understanding your financial situation is important, make sure that you give yourself a reasonable price range. If you cannot afford the type of computer that you need in order to accomplish your tasks, you may want to wait until you see something on sale or until you've saved up a bit more.
---
Compare prices
Once you've decided what you're looking for and how much you want to spend, it's time to start comparing prices of different computers. Remember that many stores will price match with their competitors. This can sometimes save you $50 or more. Additionally, some stores offer mail-in rebates on different computers, so always ask the salesperson who helps you about current specials, discounts, and coupons.
---
Consider your lifestyle
Finally, make sure that you consider your current lifestyle before you buy a new computer. If you have young kids who will be touching your computer, you may want to purchase an extended warranty in case one of your children accidentally drops your laptop. If you're the only one who will be using your computer, you may opt out of this coverage. Additionally, if you plan to travel, you'll want to invest in a laptop instead of a desktop computer. This will enable you to bring your games, documents, and software with you wherever your plans may take you.
---