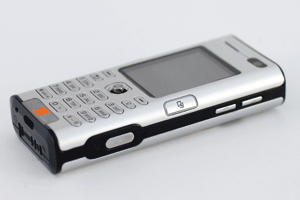 Qatar is getting into the recycling of old cell phones and other electronic equipment thanks to its new e-Waste Recycling Programme. The program, which collects used cell phones and other old electronic equipment donated to Qtel shops by the general public and at other sites all across the country, has proven to be a big success. The latest shipment, which has been sent from Qatar to Singapore, in order to be recycled properly and safely, constituted over four tons, four thousand, four hundred and twenty three kilograms, to be exact, of electronic waste. This included more than fifteen boxes of old cell phones, around a hundred computer keyboards, fifteen photocopiers, fifty printers and much more besides such as answering machine and defunct computer controllers.
"Qtels's e-Waste initiative is an important social partnership that is making a key contribution to making our society cleaner and more energy efficient," says Qtel's executive director of Group Communications, Adel Al Mutawa. "The response from the public and from the corporate sector has been extensive, and we are currently recycling a huge volume of material as part of our CSR strategy, "For Qatar, Hand In Hand"."
Other companies that have helped Qtel achieve this level of success in its electronic waste recycling program include Agility Gulf, EnviroServe, QDVC and the United Development Company. Qtel attempts to encourage all customers to recycle their old cell phones and electronic devices by holding a regular raffle where recyclers can win prizes at the end of every month.