There's nothing some people love more than renovating or redesigning certain rooms in their home. Yes granted, it can be a stressful experience, but once you view the finished product you will definitely feel extremely satisfied. There happens to be smart phone app specifically geared towards home design, floor plans and general architecture enthusiasts.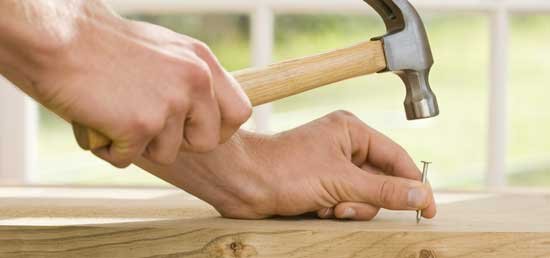 The Home Design 3D app is an exceptional piece of technology and even featured on Apple's "best of app store 2012".
What do you get with the Home Design 3D app?
You have the ability to design your own specific floor plans and there are various features that will guide you through the process. This is a very detailed app and you can plan where you'd like windows and doors to go, as well as furniture. The flexibility of this app allows to you to fully plan out every room in the house and even something such as where sinks and toilets should go in your bathroom.
With this app you can name every room in the house prior to recording the measurement information. You can flick over to the 3D mode, thus giving you a three-dimensional layout to make it easier to see how particular items will look in each room. You also have the option to view rooms in 2D, which will allow you to draw each room and create additional walls or openings.
With the Home Design 3D app you have the ability to change the height or thickness of walls, and even change the shape of the room in its entirety. The app will also provide you with a wide variety of materials, joinery and household objects so you can see exactly what these would look like in your home. Additionally, you can also view you home from the inside and outside and make changes where necessary. You can also check out the french furniture online deals, if you need to purchase any items for your new remodeling.
Home Design 3D app details
The app has been designed for both iPhone and iPad and thanks to iCloud you can actually start your project from your iPhone and then convert the details and finish everything from your iPad. You can use iPod touch with this app as well, but you will require iOS 6.0 or later. The app can be downloaded for US$6.99 and the latest update was made on April 30 2013.
There is no Internet connection required to use the app and you can even save your project onto a compatible PC version. The app is regularly updated and there is a wide range of illustrated tutorials available to help you through the workings of Home Design 3D. There are in excess of 600 different joineries and objects that you can add to your project and this can be simply added through dragging and dropping objects and items of furniture.
This is definitely one of the most impressive iPhone apps ever produced and is perfect for those of you with a passing interest in architecture. You will also find the app to be extremely entertaining and even if you don't wish to completely rearrange your home, there's no harm in seeing what your futuristic and luxurious abode would look like.