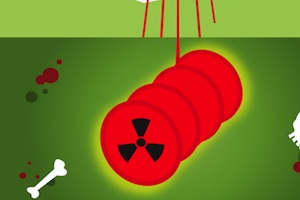 The safe disposal of unwanted old cell phones, computers, printed and other electronic equipment is becoming a growing problem in Africa. Over 50 million tons of electronic waste is produced worldwide each and every year, and yet less than a quarter of that amount is actually recycled by the country that produced it, with many being shipped off to Africa in the guise of either products for sale or even charitable donations.
They invariably end up in dumps with the African government having little or no way of disposing of them in the proper manner. However, in Kenya new guidelines for a recycling plant for electronic waste are helping to spearhead a campaign to help with e-waste efforts in Africa and attempting to cut down on the 'donation' of relatively useless electronic equipment.
"Unfortunately, when these donations come, they will be useful in the institutions for a very short period of time, maybe one or two years," notes Esther Mwiyeria Wachira, an education technologist from the Global e-schools and Communities Initiative, a non-profit organization that was founded by the United Nations in order to assist developing countries to use information and communication technologies to improve their education systems. "Even during that time, it is very difficult to maintain them because of the frequency of the breakdowns."
Neelie Kroes, the vice president of the European Union, says she believes that African governments need to have the same kind of strict laws regarding e-waste as in Europe.