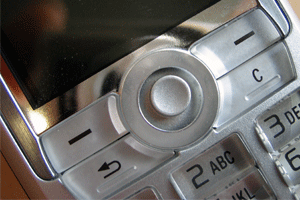 The manufacturers of cellular devices have been in the process of releasing the latest quarter's earnings reports, with a number of companies including the likes of Research In Motion and Nokia finding it tough to compete with Apple and the makers of devices that run Google's Android software.
Research In Motion Ltd, which makes Blackberry cell phones, has used a shareholders' meeting to ask disgruntled investors for their patience as they attempt to create new devices to try to rival the Android and iPhone smart-phones, while reiterating a warning that the next few quarters are likely to be challenging. The company also expects to have to report yet another operating loss for the current quarter, which ends on 1 September, as they slash prices in order to sell its older BlackBerry models.
Nokia Corp meanwhile has reported a quadrupling of their net loss in the second quarter, thanks to the sagging sales of smartphones, which fell by as much as 39 percent from this time last year to just 10.2 million. The company's stock has increased markedly however with the sales of low-end cell phones buoying revenue, while shipments of the brand new Lumia cell phones, which use Windows software to run and are set replace the older smartphone models, were better than expected. In North America, the sales of the Lumia cell phones were enough to offset the fall in traditional Symbian devices.