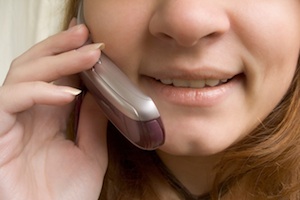 When parents fancy a new computer or mobile device, they just hand their old cell phones and PCs over to their kids. A survey of parents of children aged between two and ten, which was conducted by PBS Kids, found that a quarter of all parents hand down their old devices to their children, 38 percent cell phones and 54 percent for computers, when buying themselves a new one.
Before handing down such devices however, PBS says that parents should follow a number of steps to ensure that it is safe for them to do so. One of those steps is to sweep the devices and make certain that they are completely clear of any content such as credit card information and other personal files, as well as performing an application sweep and swipe the entire browser cookies.
Security is another important issue before handing down such electronic devices to younger members of the family. The great majority of devices have parental controls that can turn certain functions both on and off, including iPhone settings that can restrict certain explicit song titles, as well as restrictions for sites such as YouTube, iTunes and the internet browser in general.
It is also important for parents to set expectations and limits as to the use of the devices with their children, as well as continuing to encourage ways of learning and playing beyond the screen.