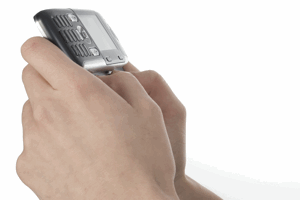 Are cell phones somehow linked to osteoporosis? Idaho researchers claim they have discovered a connection between the development of osteoporosis and one of the metals used in cell phones, cadmium. Not that anyone is in any danger of developing osteoporosis while they are actually using their cell phones – but it is what happens to them after they have reached the end of their usefulness that is the cause for alarm.
Old cell phones that do not end up being recycled and instead finish up in landfills can then see their cadmium content end up in drinking water, and Sara Heggland, a professor at the college of Idaho, wants to show people just how dangerous that can be. "I love my iPhone. I love my iPad," Heggland acknowledges, "but we need to come up with responsible ways to prevent e-waste from getting into landfills and our environment and ultimately into you and me." Heggland and her students have now shown a link between cadmium and the tendency of osteoblasts, the cells that actually form bones, to destroy themselves. "In promoting the death of bone forming cells, it therefore promotes the development of osteoporosis," Heggland points out.
The disease primarily affects post-menopausal women, and since women for some reason tend to accumulate more cadmium in their lifetime than men, which means the danger is even more acute for females. The negative health effects of cadmium can include toxicity of the liver, kidney, and nerves.