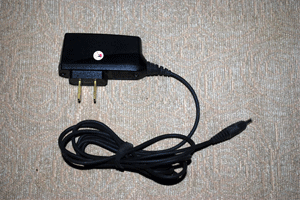 Cell phone users in the European Union will soon have just the one standard charger for the majority of their cell phones. The largest digital technology company in Europe, DigitalEurope, has sent to Antonio Tajani, the vice president of the European Commission, a sample version of a universal mobile phone charger that should be able to work on just about any and all new cell phones.
"I welcome the rollout of new chargers for mobile phones based on the new EU standard," Tajani says. "This is genuine good news for the European consumer. Now we await the arrival of the new charger and compatible mobile phones on the shelves." Tajani says that he has asked cell phone companies to "speed up their introduction" of cell phones which will be compatible with the new universal charger "to enable citizens throughout the European Union to enjoy the advantages of common charger as soon as possible."
Fourteen cell phone companies including Motorola Mobility, Nokia, Research In Motion and perhaps most surprisingly Apple have agreed to take make their cell phones compatible with the universal charger, signing a memorandum of understanding to agree to do back in 2009. One of the reasons the European Union is so keen to push forth the universal charger is to continue in their goal of reducing the amount of electronic waste, because most consumers get a new charger and then throw away their old one even if it still works when they acquire a new cell phone.