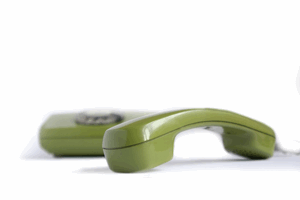 Old cell phones may not actually grow on trees, but they could help to grow trees, if a new Nokia cell phone recycling campaign in Indonesia pays off. The program, which has been given the name of "Give and Grow 2011: Give Mobile Phones, Grow Trees", was actually first implemented two years ago back in 2009, but Nokia is stepping up the campaign.
The intention is to help the environment in two ways. Firstly, by collecting old cell phones for recycling, preventing them ending up as landfill and having toxic chemicals infiltrate soil and water and end up as a hazard to human health. Secondly, by having a tree planted in the name of every person who donates an old cell phone for recycling. The trees will be planted in the Watershed Ciliwung River in Bogor in West Java.
Drop off boxes are being provided at no less than 90 Nokia service locations across the whole of Indonesia, with electronics recycling company TES AMM being the ones who are actually charged with taking care of the used cell phones that are handed in by the public and ensuring that they are recycled in a responsible and ethical manner.
"This program will dedicate ten thousand trees to be planted on behalf of consumers who participate," says the Country Manager of Nokia Indonesia, Bob McDougall.