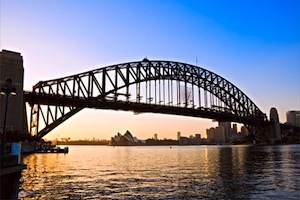 It is little more than a week since controversy erupted in the United Kingdom over the revelation that some British recycling companies were illegally exporting containers of e-waste to overseas countries, and now a similar controversy is engulfing Australia. Revelations that Australian Customs intercepted four ships likewise filled with illegal e-waste such as old cell phones and televisions etc. have sparked a furious reaction, with many demanding to know just how severe the problem of Australian companies' illegally exporting electronic waste to overseas countries who may not be correctly equipped to safely dispose of them really is. Many are even wondering if Australia could be in breach of international trade commitments by not taking a firmer hand with the problem.
Scott Ludlam, a senator with The Greens party in Western Australia, says that the government is considering put into place product stewardship legislation that could start up a national recycling scheme "the likes of which we've never had before". Such a move would not be a moment too soon for Australian recycling group The Boomerang Alliance, which has been saying that the country's e-waste problem is at "tipping point" for two years now since 2009.
However, Ludlam is at pains to point out that Australia's attitude to e-waste has been a lot more on the ball than many other countries. "It's one of the few areas in waste policy where there's been action," he claims.