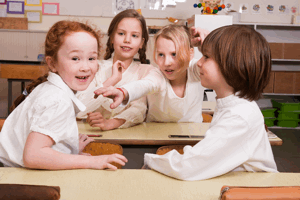 Concern about the proximity of an old cell phone tower to childcare centers in Papamoa in New Zealand has only been compounded by the revelation that yet another such cell phone tower is set to be built in the same area. A new 2 Degrees tower is set to be erected barely 50 meters from the Vodafone cell phone tower that already sits just across the road on Enterprise Drive in the area, and not three meters away from a third such tower.
Local residents are increasingly outraged that the towers are being erected so close to facilities for children, with many locals – including businesses and schools themselves – having not even been consulted or told about the decision.
"My concern is based around the potential impact on our students and what this could mean for them in the future," says the principal of Papamoa Primary School, Phil Friar. Friar worries that yet another tower could have "significant health issues", given the evidence only seems to be increasingly pointing to the fact that cell phone signals are linked to cancer and numerous other serious health problems, with notable institutions such as the World Health Organization having already issued warnings.
Daniel Olds, who owns Papamoa Panel and Paint, located near to the new tower, says he is appalled by the decision. "We support the community and the schools and I think it's disgusting they will put it up where there's children," he notes.